Shallow-water current measurement in intertidal creeks made easy
Australian-owned-and-operated hydrographic survey company Precision Hydrographic Services (PHS) recently deployed multiple Nortek Eco current profilers in creeks in northwest Australia. The project's aim was to learn more about the currents in the area as part of a study to determine daily high and low water levels and verify tidal flushing rates. The Eco ADCP allowed PHS to accurately measure current velocities in shallow-water, intertidal creeks and offered the added benefit of being compact and easy to use.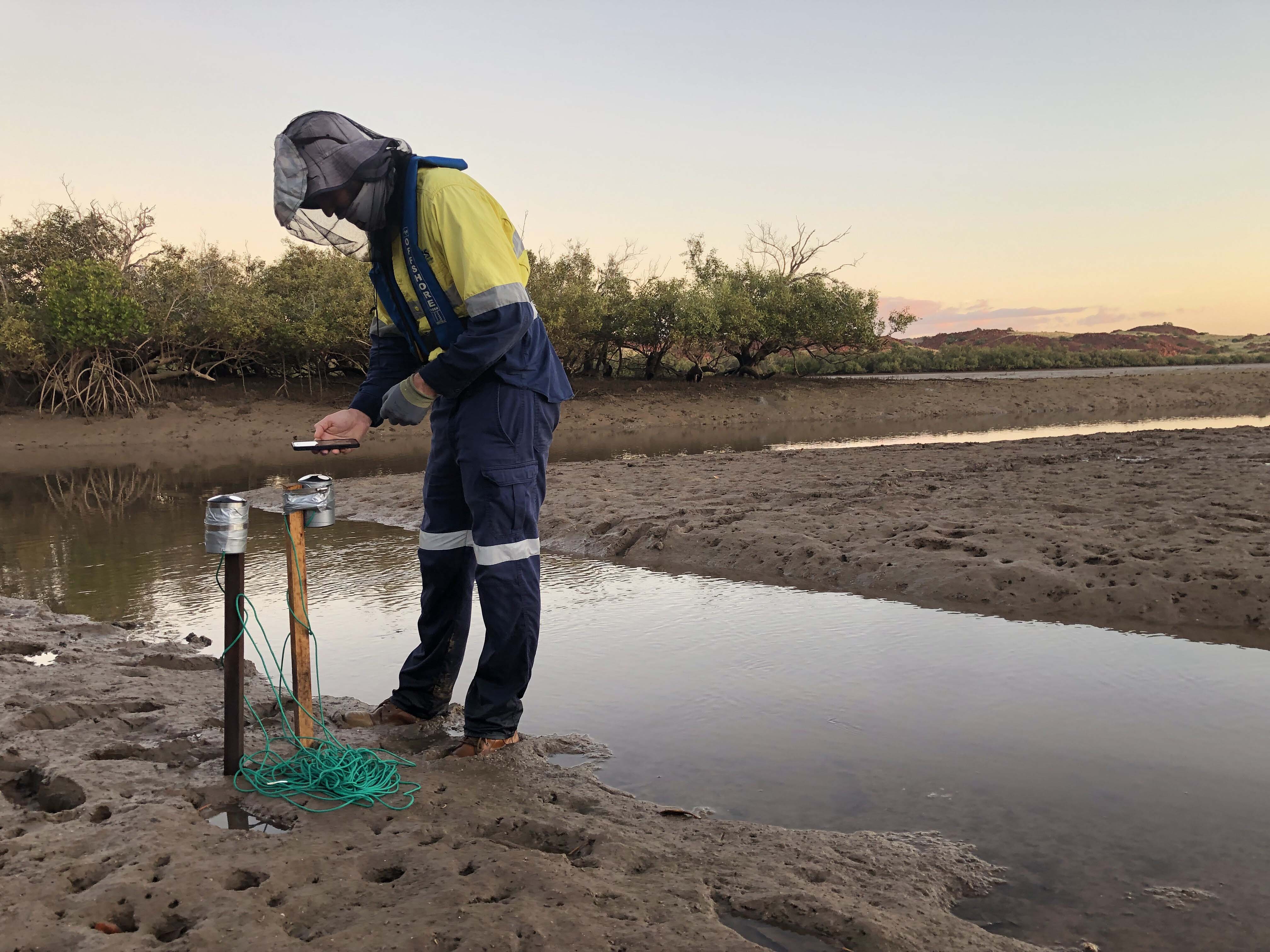 PHS, a company that specializes in the acquisition, interpretation and reporting of seabed information, was recently contracted by a global engineering and consultancy firm to conduct a project to measure tidal streams at creek localities in northwest Australia.
Understanding water movement as part of hydrographic surveying
PHS has metocean (meteorological and oceanographic) specialists who can provide expertise in measuring the environmental factors that affect hydrographic surveys and operations in the marine environment. During this project, the PHS team wanted to verify timings of high and low water levels to a nearby port tide gauge, as well as calibrate their client's tidal model with tidal stream information.

Information gained from hydrographic surveys can provide measurements and information about physical features of the marine environment, with the main purpose of determining how these features affect maritime activities such as construction, navigation, offshore energy production and more. The professionals who conduct hydrographic surveys rely on many different tools to gather accurate information and inform decisions. Hydrographic information and data must be correctly collected, analyzed and processed to ensure the integrity of these decisions.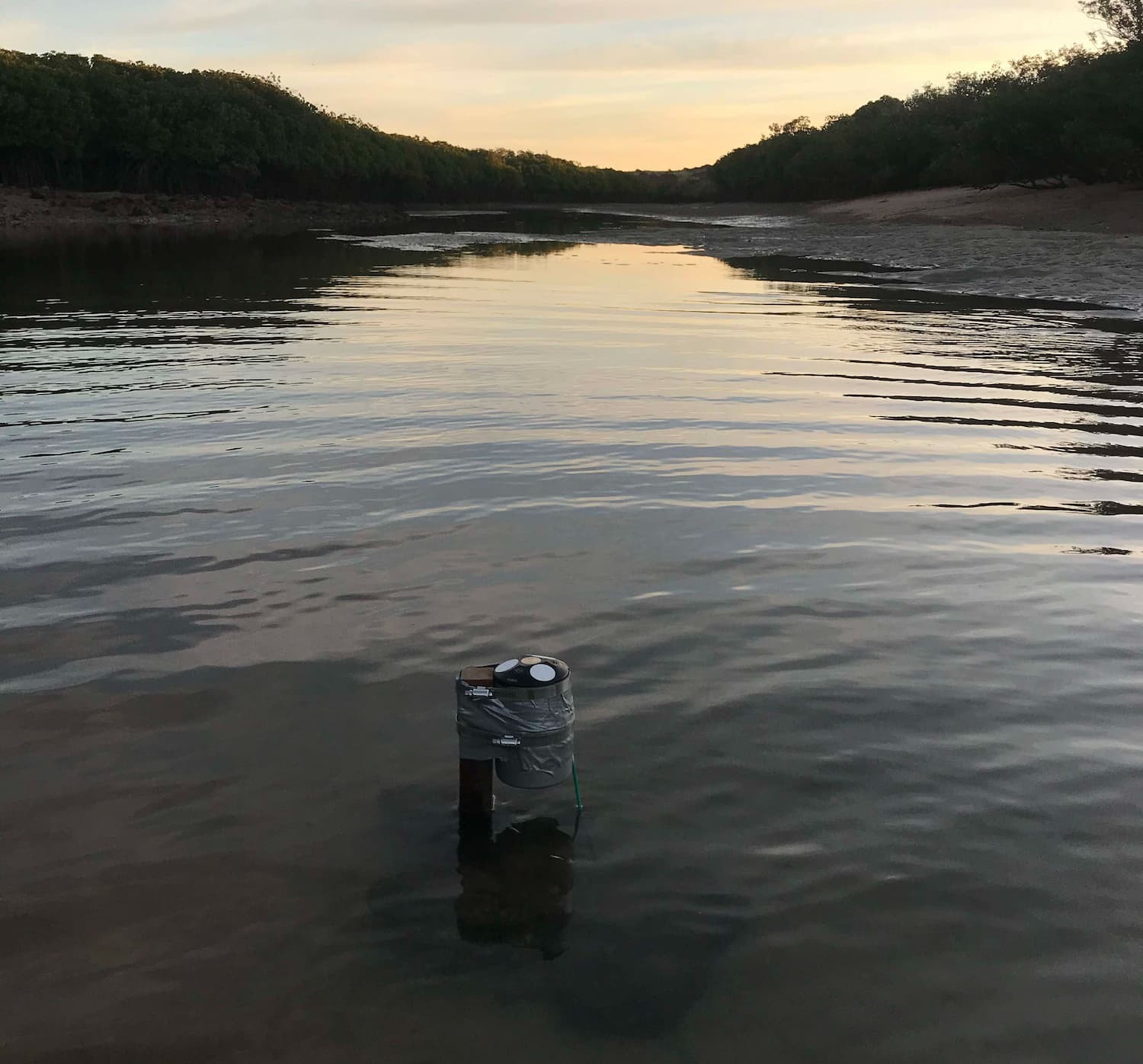 PHS's team of specialists drew from their experience in precise positioning and data acquisition in marine environments when planning their project. "The survey was planned around a significant spring tide, ensuring maximum velocities were measured against the greatest tidal range possible. Accessing the sites was also tricky, so the equipment used needed to be easily carried over rocky terrain without compromising our team's safety," explains Ben Hunt, PHS Metocean Coordinator.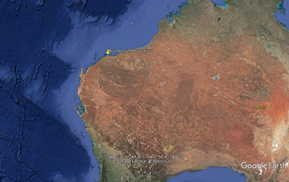 Using Nortek's ADCPs to measure shallow-water currents in an intertidal zone
PHS chose to use Nortek Eco ADCPs to measure current flow at two creeks of interest. The ADCPs provided the team with three-layer current velocity profiles in the shallow, intertidal area and offered easy setup and data retrieval. The team was also able to use the pressure data from the Eco ADCPs to confirm periods of high and low water.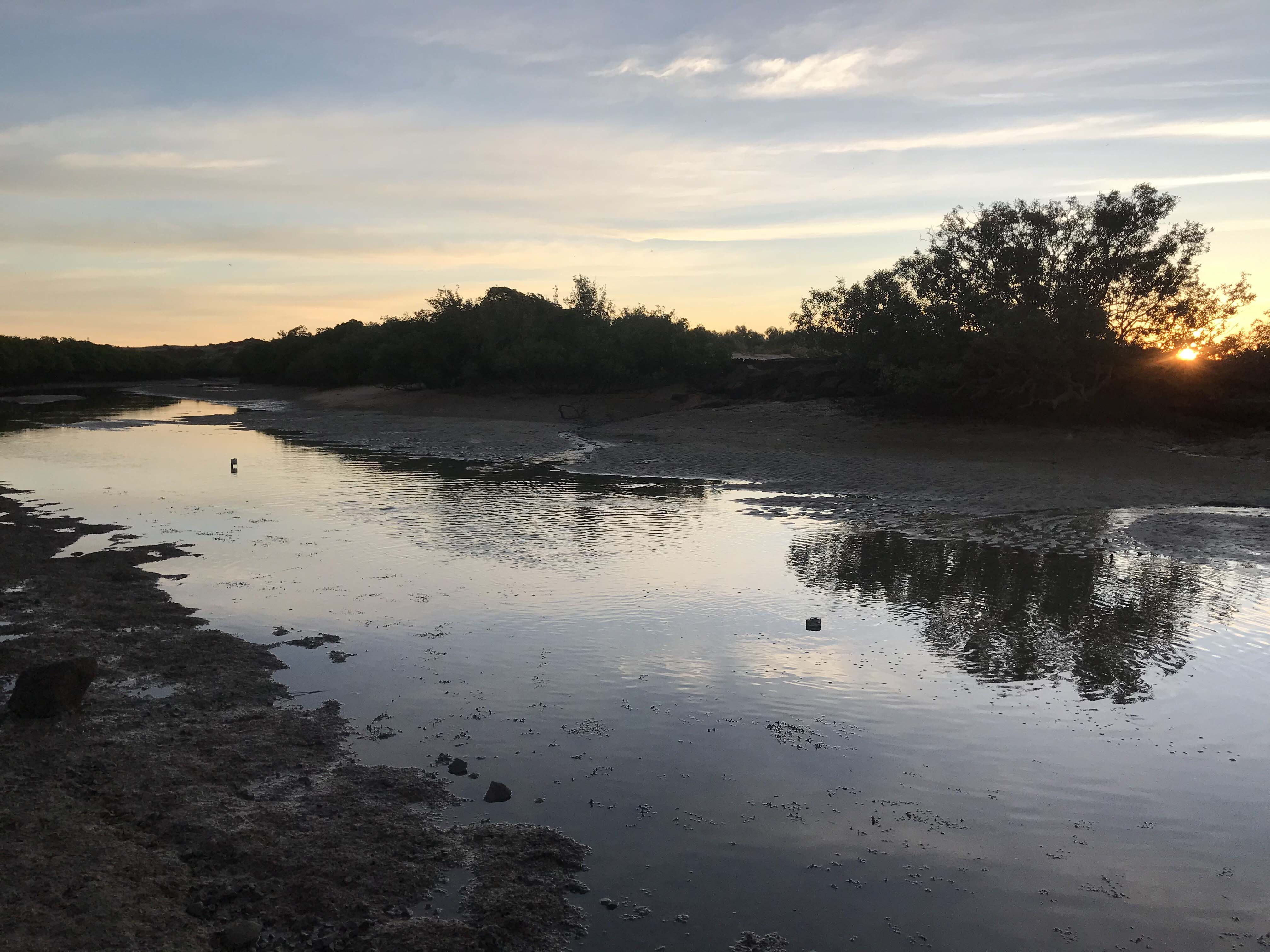 Both creeks were intertidal with muddy-sand substrate, allowing the PHS team to bottom-mount the Eco ADCPs by fixing them to wooden stakes in the creek bed at low tide, which would then be submerged in water during high tide. "The Eco ADCPs were secured to the stake using two stainless pipe grips, and a rope connecting them to each other and a firm mangrove tree … just in case they decided to go walkabout!" says Hunt.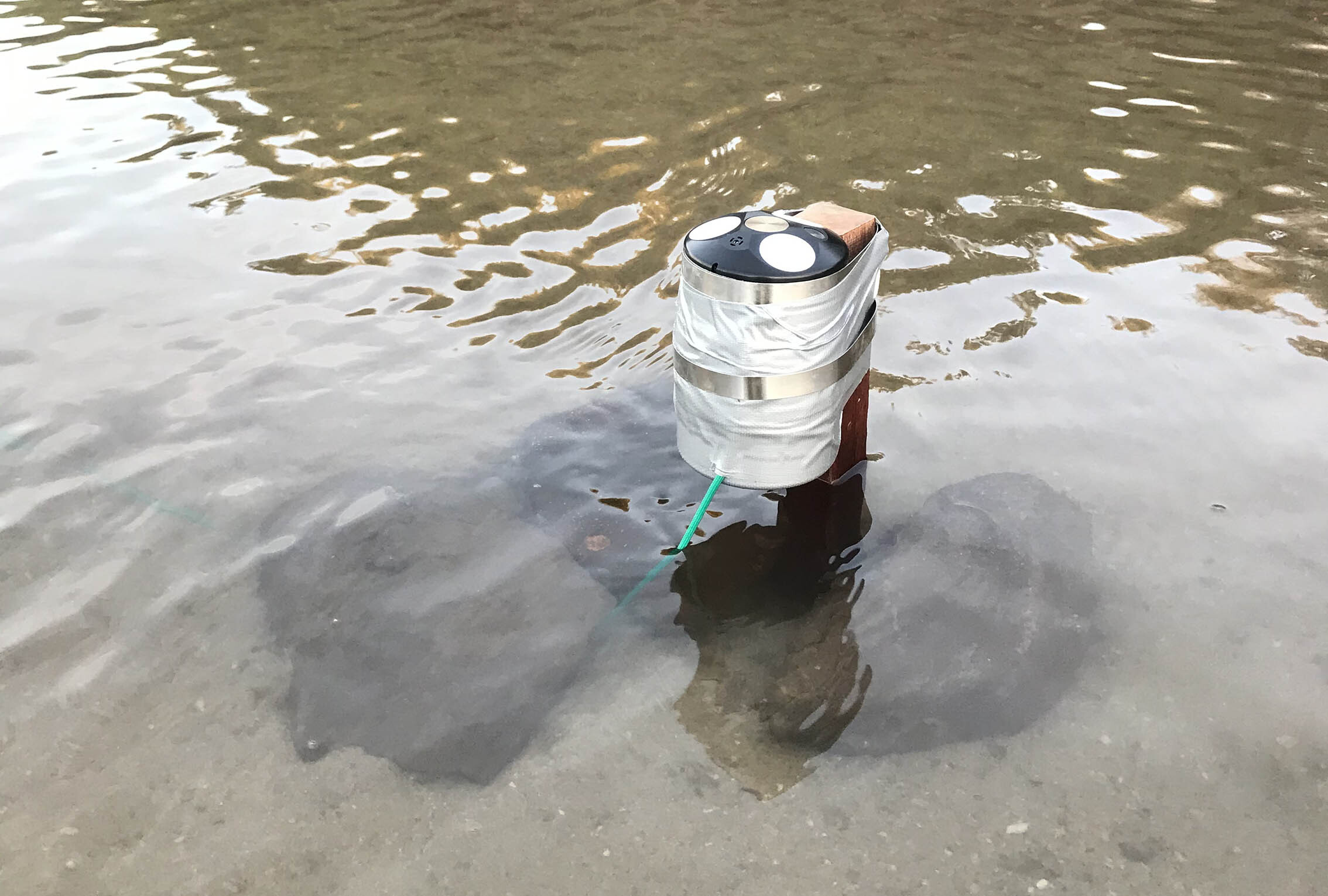 The Eco is unique in its ability to recognize when the instrument is no longer submerged in water as well as recognize changing water levels, and will use the maximum water level during the deployment as a reference. This automatic detection, combined with the fact that the Eco only requires 30 cm of water above the instrument to function, makes it an ideal instrument for intertidal zones like this one.
Retrieving and visualizing water movement data in remote field locations
The data from the Eco deployments in the intertidal creeks offered insights into water movement in the creeks during flood and ebbing tides. PHS was able to determine that tidal streams were well aligned with the creek embankments, and that current magnitude was greatest during ebbing tide, with a maximum velocity of 0.53 m/s recorded.
The Eco's ability to collect a current profile also helped PHS to learn how water movement changes with depth. "Current velocities within all three cells were very similar, so negligible effect from bed friction on water flow [was seen]," says Hunt.

The team also found the ability of the Eco to quickly process and display data through the WebApp in the field important to their success, not to mention convenient.

Hunt notes that the rapid API processing and subsequent Google Earth plots provided the opportunity to check data integrity in the field, which is important when working in remote locations and needing near-real-time feedback. "After doing a quality control of the data, it was then forwarded to the client to ensure the project's aims had been satisfied," says Hunt.
An easy and intuitive ADCP system
"The Eco has been a joy to use in the field!" Hunt says. "Its compact design, light weight and API configuration have made deployments very easy!"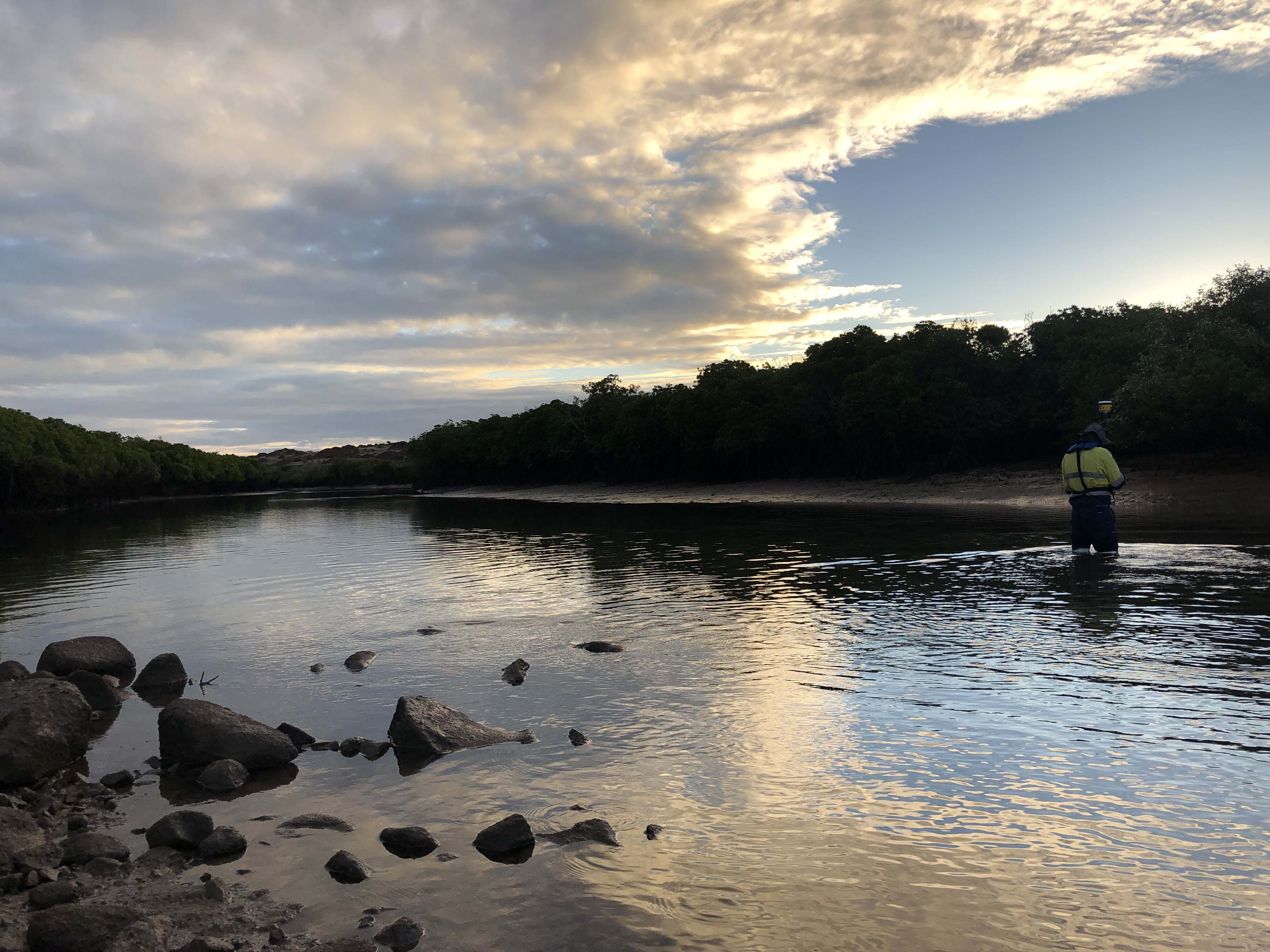 PHS deployed the Eco via bottom mount in this case, but has also made good use of the Eco buoy system. This system allows users to easily deploy the Eco in a subsurface buoy setup, preset the timed release and have the Eco buoy pop to the surface at the designated time for easy retrieval of the entire system.

"The pop-up buoy system has been fantastic and never missed a release," says Hunt.
A new "go-to" piece of field equipment for hydrographic surveyors
Hunt is excited about the prospects of working with the Eco in the future. "The Eco is our go-to for shallow, less than 5 m current investigations, especially in the intertidal regions of northern Australia," he says. "Its compact size and easy-to-operate functionality make for a great instrument to have in our equipment pool."