Gliders offer a great opportunity for accurate measurements of ocean currents. The typical sawtooth flight path, profiling vertically down to 1000 m and following a transect line hundreds of kilometers long, provides opportunities for measuring ocean currents with high vertical and horizontal resolution. The addition the Nortek AD2CP-Glider for ocean current measurements from gliders provides a dynamic interpretation to individual sensor data. Additionally, velocities measured from the glider can refine dead reckoned position estimates, therefore improving glider navigation and location accuracy. Using an initial position obtained via GPS at the surface and the measured velocity, the specific location of the glider at every moment in time during the entire glide-path can be determined by integrating the velocity record.

Slocum glider
Starting in 2005, Nortek has collaborated with leading researchers and industry experts to develop specialized acoustic Doppler current profilers and data processing methods to measure current velocity from gliders. The result of the hard work, development, and extensive testing is the Nortek AD2CP-Glider platform operating in true broadband mode.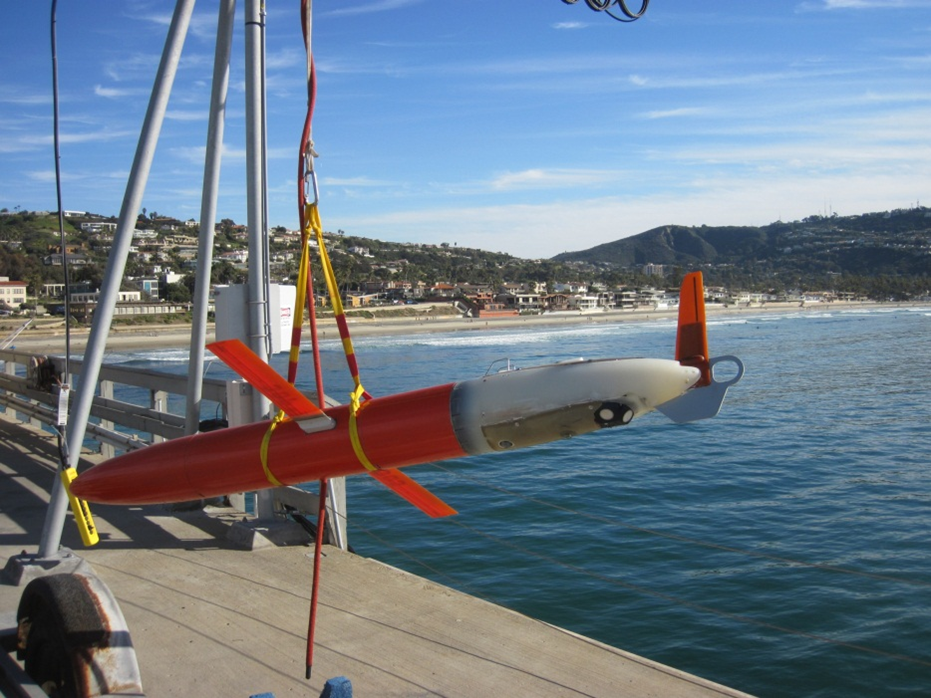 Spray glider

The AD2CP-Glider offers several features and opportunities to maximize performance on multiple glider platforms.

Small size for easy glider integration
Low power (0.2 w) for long-term glider missions
Novel transducer geometry for symmetric measurements on descent and ascent
Advanced post-processing software for better data analysis
Navigation support for better dead-reckoning
1000 m pressure rating
---