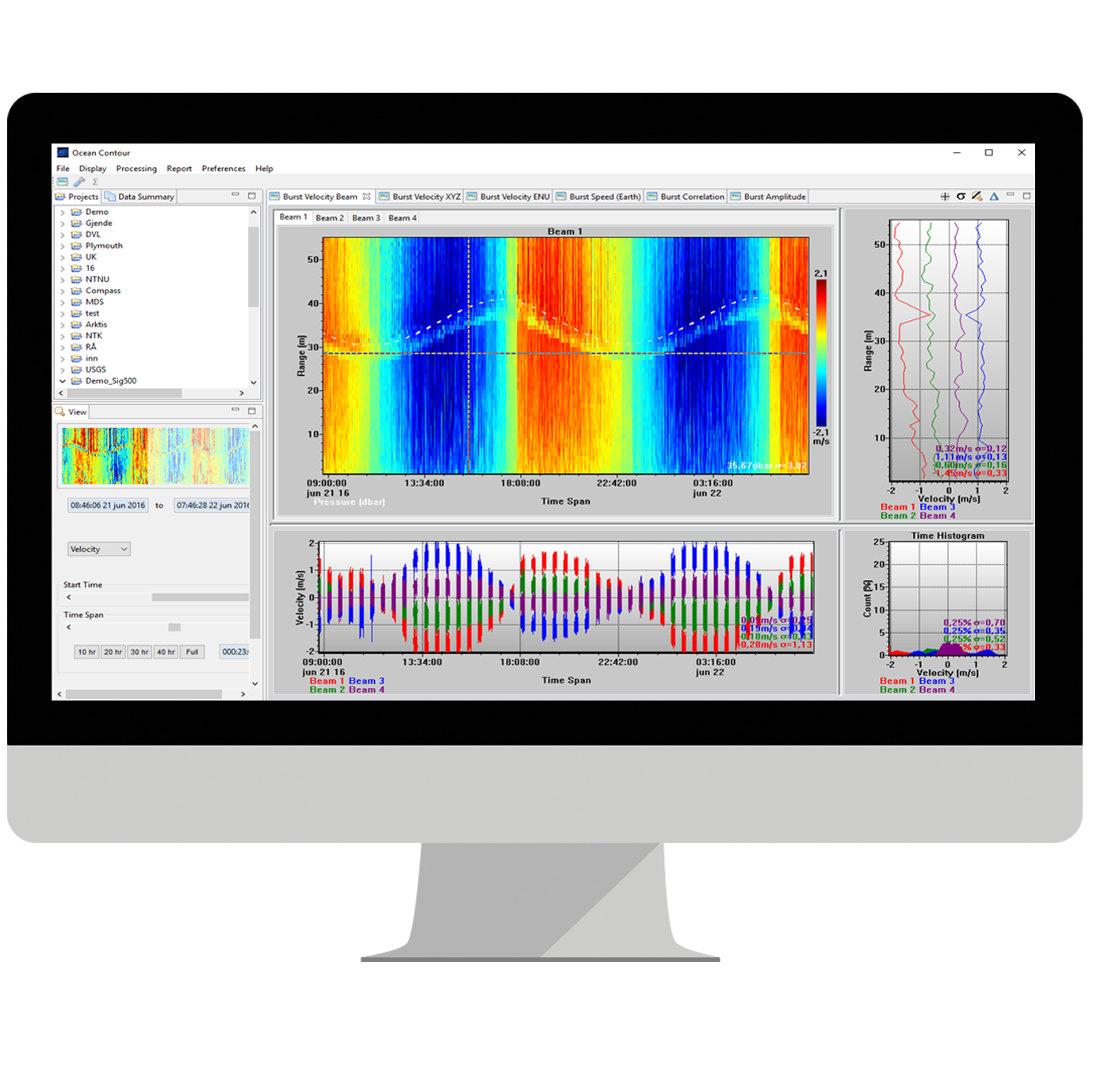 POST-PROCESSING SOFTWARE
Ocean Contour
For Signature series and Vectrino Profiler instruments.
Highlights
Data visualization and processing capabilities

Interactive QA/QC, data averaging, wave processing and turbulence analysis

Data products at all stages of analysis can be exported to MATLAB or NetCDF for further analysis as required

Works on Windows, Mac and Linux

See www.oceanillumination.com for more info
| Technical specifications | |
| --- | --- |
| Processor | 2 GHz x86 based host machine (minimum dual-core, quad-core recommended) |
| Operating system | Windows 7, Windows 8, Windows 10, Mac OS X (El Capitain and Sierra), Linux 4.x |
| RAM | 8 GB of RAM (16 GB or higher recommended) |
| Monitor | Minimum display resolution of 1280x768, 24 bit colour (recommended 1920x1080 resolution) |
| Disk space | Approximately 325MB of disk space is required to store the application and JRE. |
Cart
Next
In the final step you can choose to pay by card or generate a quote PDF.