Nortek makes advanced instruments to measure movement under water
Nortek designs, develops and produces scientific instruments that apply the Doppler principle to underwater acoustics in order to measure water in motion, such as currents and waves.
About Nortek
FEATURED DATA SET


Current profile data from an up-looking ADCP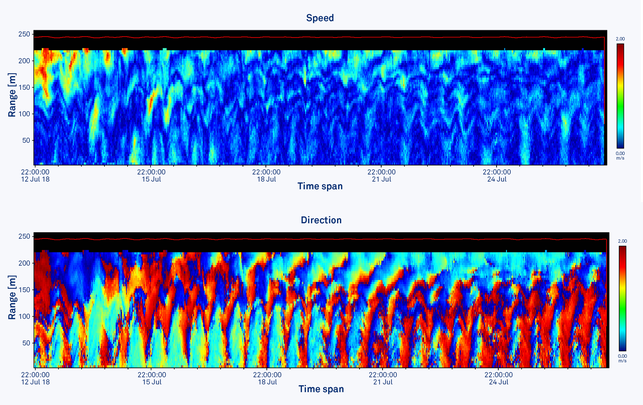 Current profile data from an ADCP mounted up-looking at about 300 m of water. Top graph shows water speed and bottom graph shows water direction. Tidal oscillations are clearly observed, including noticeable variations with depth. Click below to read and download our guide to measuring currents, waves & turbulence with acoustic sensors.