Nortek makes advanced instruments to measure movement under water
Nortek designs, develops and produces scientific instruments that apply the Doppler principle to underwater acoustics in order to measure water in motion, such as currents and waves.
About Nortek
FEATURED DATA SET


Measuring the erosive force of infragravity waves with ADCPs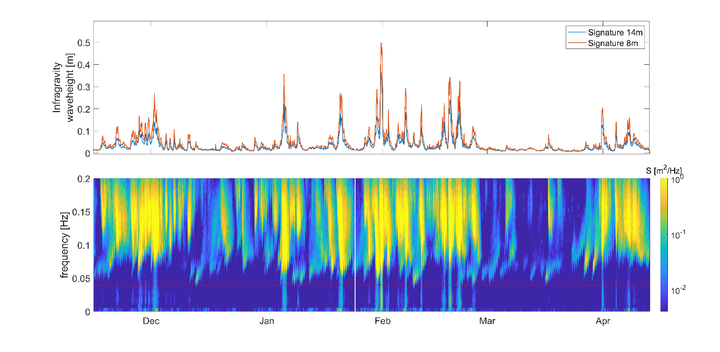 Top panel: Infragravity wave height measured by the Signature1000 ADCPs at 14 m (blue) and 8 m (red) depth during the five-month campaign. The infragravity wave height is higher at the shallower frame, indicating a growth of the infragravity waves. Bottom panel: Wave energy spectrum during the five-month campaign. The horizontal red lines indicate the infragravity frequency band. Energy at frequencies > 0.04 Hz is related to wind-generated waves.