Making life easier with support hubs across the world
Researchers and engineers actively using oceanographic instrumentation often face problems and practical challenges when accessing support to ensure instruments are indeed up and running and functioning. Nortek's support hubs across the world make life a little easier for such users when the need for maintenance and repairs arises.
Lack of easy and swift access to support for the maintenance of instruments is a particular challenge many face.

Local ADCP support services are often focused on basic preventive maintenance (for a few select brands only) and basic corrective maintenance, sometimes with a limited range of services – for example, circuit board replacement.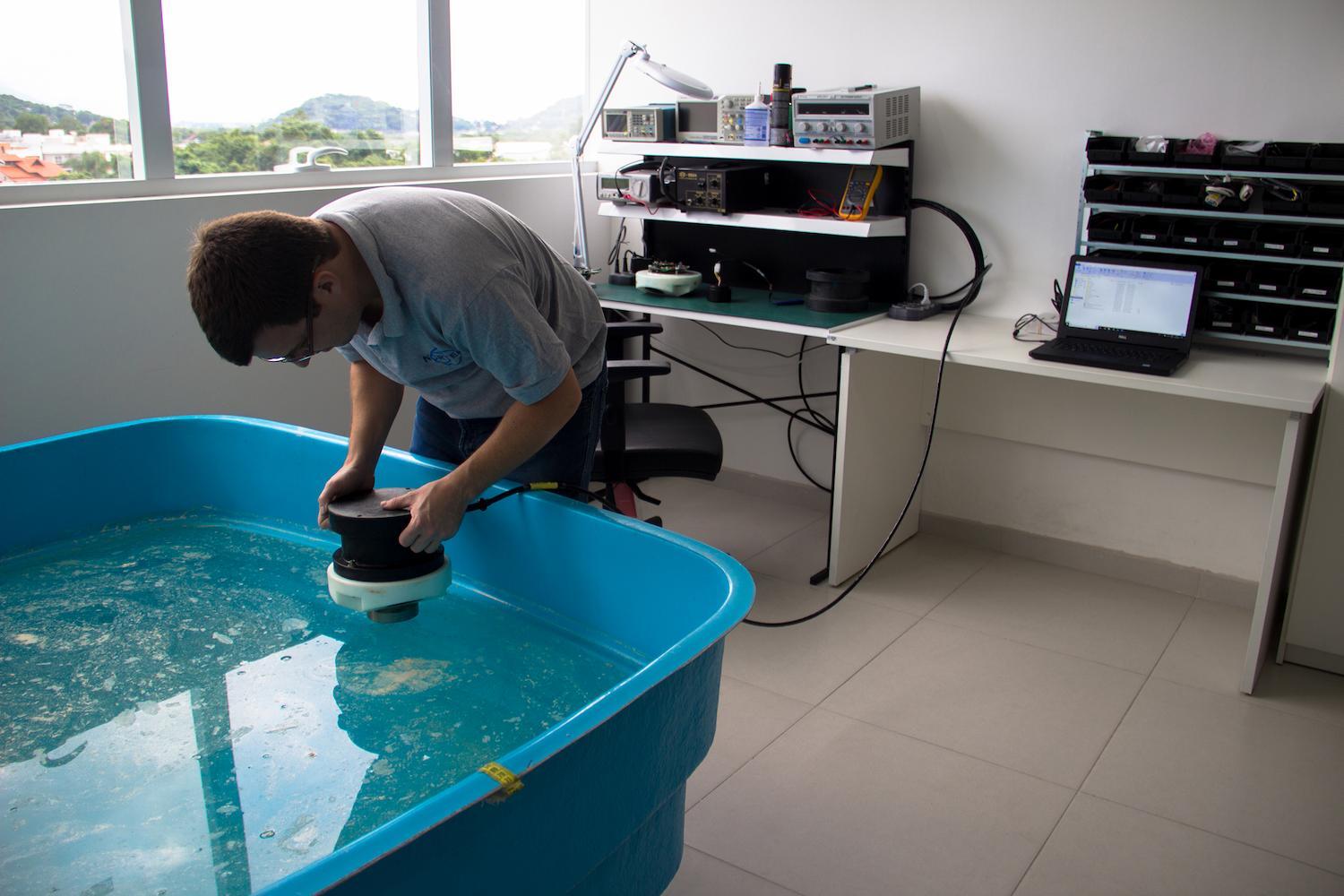 Nortek has therefore set up support hubs across the world. These include the US, Brazil, the UK, the Netherlands, France, Australia, China and Japan, in addition to our support team at Nortek's HQ in Norway.

Users in some countries have to battle with overwhelming bureaucracy and complex tax systems and customs duties. This makes repair and maintenance of instrumentation a painfully tedious and expensive task.
This is certainly the case for ADCP users in Brazil, according to Nortek's Director in Brazil, Diego Bitencourt:
"ADCP users generally need to send their instrumentation out of Brazil to have it maintained and repaired at the factory where it was originally produced. It's not uncommon to hear from users in Brazil that they have a bunch of equipment that does not work lying around on shelves," he says.
To meet this challenge – and make life easier for ADCP users – Nortek hired Cristian Cecconello, a specialized mechatronic technician, for local support and for all service and maintenance related to Nortek instrumentation. Cristian has a higher degree in Mechatronics and is currently also studying electronic engineering. He has more than ten years of experience working with oceanographic instrumentation.
Cristian has himself felt the frustration of lacking access to such support:

"In my ten years of working with oceanographic equipment, I faced a lot of problems due to the lack of local support. I want to save our customers here in Brazil from having to go through such experiences," Cristian says.
He emphasizes the advantages of being able to pick up a phone and call a specialized support professional, speaking in a common language, and in the same time zone.
End users in Brazil have already benefitted from such services, and are now able to make good use of formerly defunct instrumentation.
You can contact Nortek's support hubs here.