Nortek's growth brings in more talent
As we are celebrating our 20th anniversary, many professionals have joined Nortek's international team. As a company, Nortek is experiencing strong financial growth and benefiting from a long-term strategy focused on technological innovation.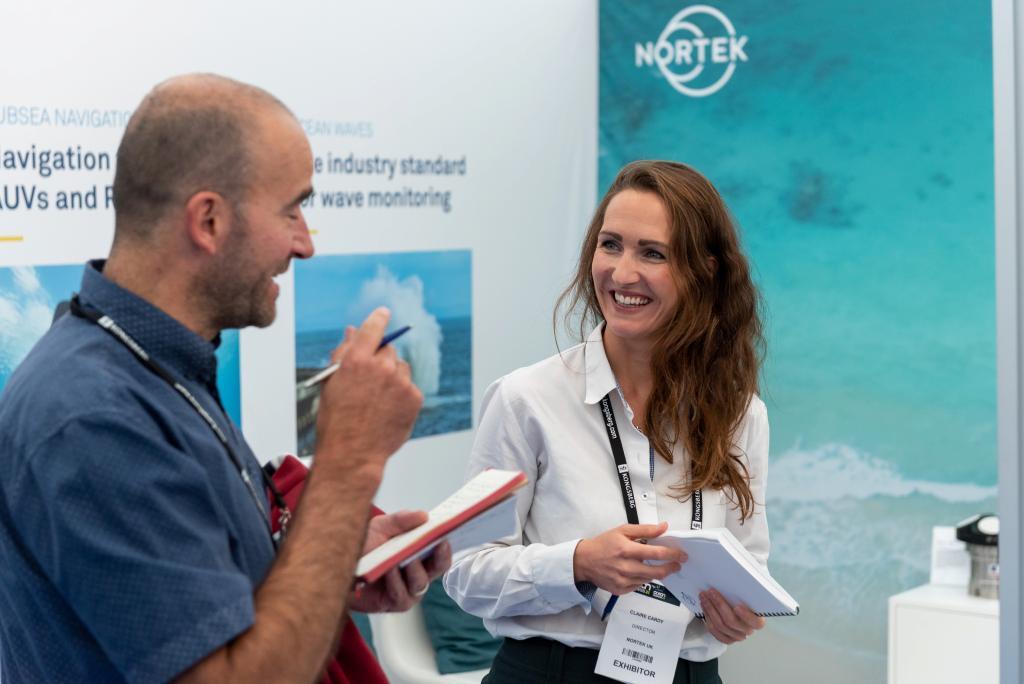 Since our establishment in 1996, it has been thrilling to see how the scientific community has collaborated with us as we develop durable instrumentation that provides quality hydrodynamic data.
Here are the people who have joined Nortek's team in 2016:
Elsa Defachelle, Technical Sales Engineer (France)
Elsa came to Nortek after having worked as an offshore engineer in the oil and gas industry in Malaysia. She studied at Ecole Centrale in Nantes, France, where she specialized in hydrodynamics and ocean engineering.
As a Technical Sales Engineer Elsa will advice clients on technology selection and execution of oceanographic projects.
Claire Cardy, Technical Sales Advisor (UK)
Claire has worked with statistical analysis of long term metocean datasets, and has been involved in developing wave and current models on a range of scales. She also has experience with quality control and data analysis of metocean measured datasets.
Claire studied oceanography at the National Oceanography Centre in Southampton, with a specialization in physical oceanography. As a Technical Sales Advisor at our UK office Claire will help clients define viable technical solutions for clients.
Jeremiah Ness - Technical Sales Representative (USA)
Jeremiah has worked with marine biology and ecology in Norway, and has extensive experience from the aquaculture industry.
He studied biology at Concordia College of Moorhead in Minnesota, and marine ecology at the University of Nordland (now Nord University) in Bodø, Norway.
Jeremiah will be involved in sales and technical support aimed at the aquaculture industry and scientific community in North America and the Caribbean.
Jatin Sharma – Development Engineer
Before joining Nortek, Jatin has worked as a network engineer in the telecommunications industry.
He studied electronics at the University of Oslo, and electronics and communication engineering at DAV Institute of Engineering and Technology in India. Interestingly, for his master thesis he developed a wide band echo sounder receiver circuit for the detection of fish.
At Nortek Jatin works with testing and development of our electronics platform.
Meghan Cook, Office Manager (USA)
Meghan has been working in office administration for the past years, and specializes in handling daily operations while managing business growth. She studied communications and psychology at the University of Massachusetts Amherst.
At Nortek, Meghan manages financial and sales support administration, daily operations, order fulfilment and international logistics.
Cathrine Christensen – Graphics Designer
Cathrine previously worked as a graphic designer within the maritime shipping sector, and studied graphic design at Norges Kreative Fagskole.
As our in-house graphic designer she works hard to give an appealing and professional visual form to the marketing material that communicates the essence or Nortek's technology.
Stephen Weare – Sensor Technician
Stephen first studied to be an aircraft mechanic through the Royal Air Force, where he mainly worked on Puma and Chinook helicopters, as well as Tornado jet fighters. He later went to study watchmaking and fine mechanics, specializing in servicing and repair of small watches.
Stephen works as a Sensor Technician at Nortek's production facilities in Norway, and here he focuses on making and testing transducers for our instruments.
Bjørn Terje Møller – Sensor Technician
Bjørn Terje studied electronics and CNC (Computer Numerical Control) machining, and has long worked as an operator of CNC machinery. At Nortek he focuses primarily on running our CNC machinery, thus contributing to the production of our instruments.
Margot Øverbø – Sensor Technician
Margot has studied industrial production and chemistry at school, and completed her formal qualifications while working as a process operator at Yara International ASA, a global firm specializing in agricultural products and environmental protection agents.
At Nortek, Margot works as a sensor technician and is a part of the team that produces our instruments at our HQ outside Oslo, Norway.