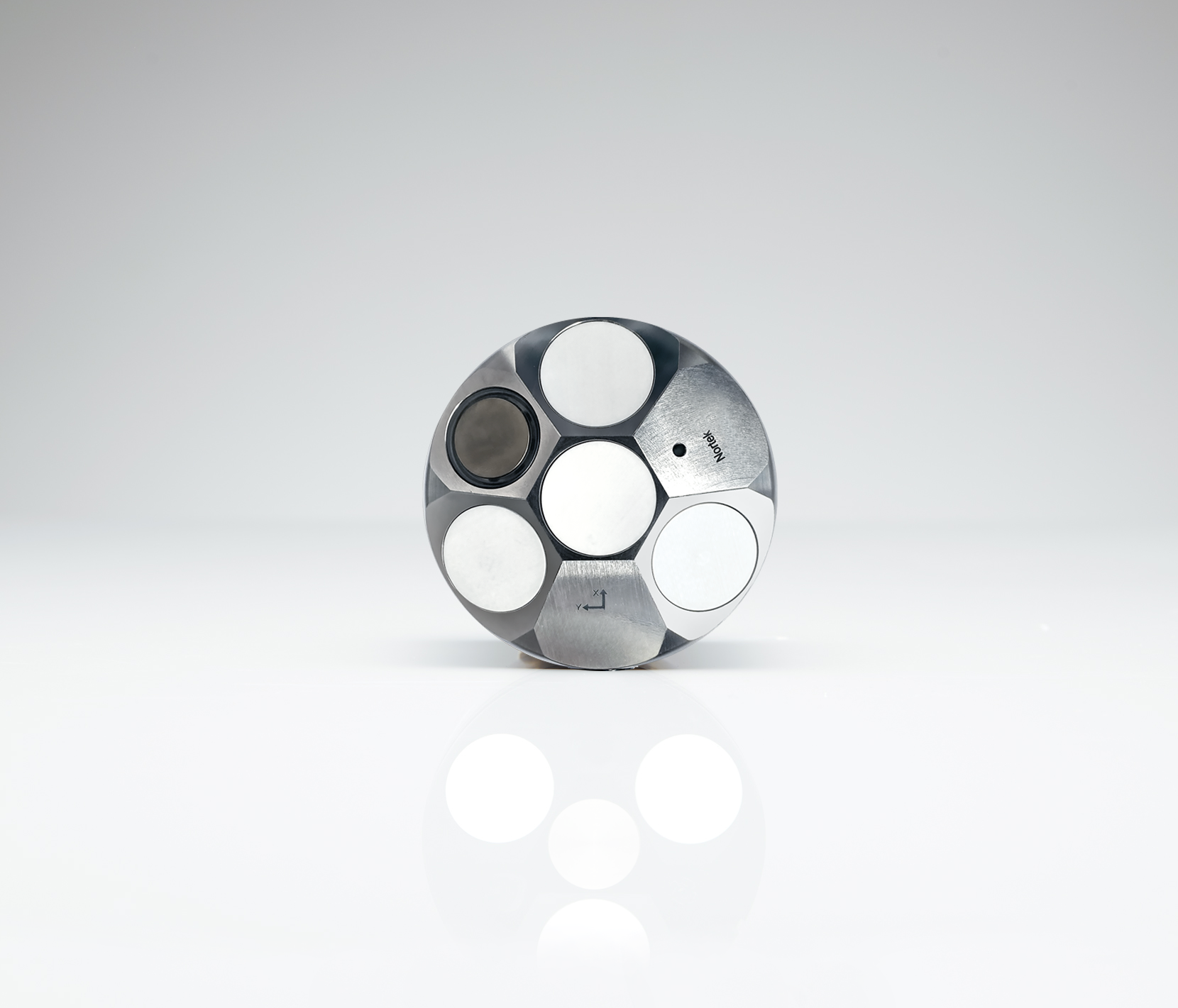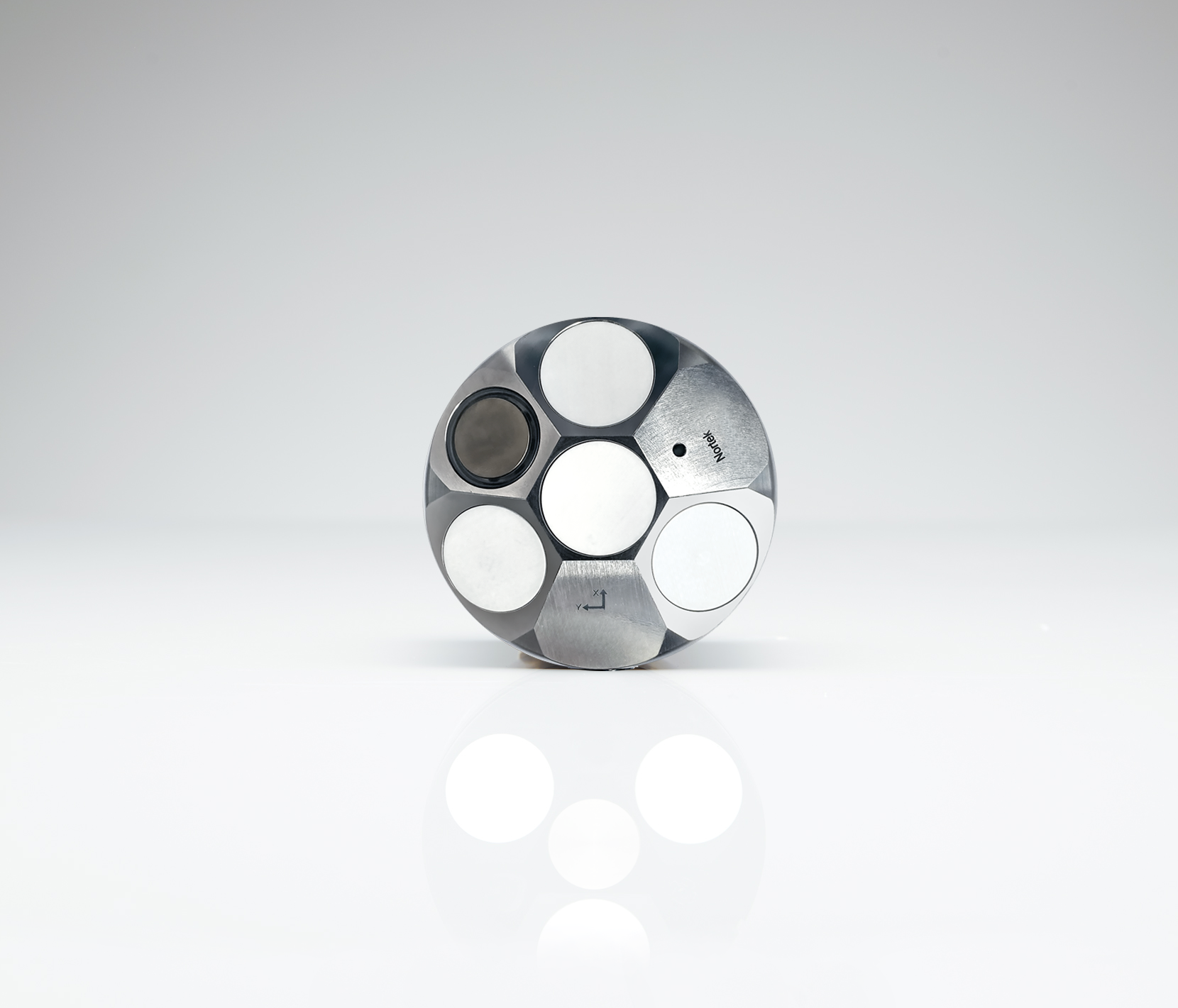 Navigation sensor package
DVL500 - 300 m kopi
A sensor hub that makes vehicle control and navigation possible.
Need Help? Get in touch.
Overview
The DVL500 is a universal Doppler Velocity Log that combines compact design with unprecedented functionality. It can fly higher in the water column and closer to the seabed than similar equipment. This 500 kHz Doppler Velocity Log is used by industry leaders in the subsea market because of its high accuracy and state-of-the-art technology.
Highlights
Small size
Complete sensor suite
Proven performance
Applications
Small ROV
Micro AUV
Coastal USV
---
Toggle all

Bottom tracking

| | |
| --- | --- |
| Maximum altitude | 50 m |
| Minimum altitude | 5 cm |
| Long-term accuracy | >1.01% (license-free), <0.3% (export-controlled) |
| Velocity resolution | 0.01 mm/s |
| Single ping standard | 0.5 cm/s |
| Maximum ping rate | 2 Hz |
| | |

Water tracking

| | |
| --- | --- |
| Minimum accurary | 1% of measured value / +-0.5 cm/s |
| Minimum range | 2.0 m |

Altimeter

| | |
| --- | --- |
| Range | 50 m |
| Accuracy | 1% of measured value |
| Resolution | 0.1 cm |

Environmental

| | |
| --- | --- |
| Operating temperature | -4 to +40 °C |
| Storage temperature | -20 to +60 °C |

Mechanical design (shallow/deep)

| | |
| --- | --- |
| Depth rating | 300 m |
| Height | 42 mm |
| Diameter | 90 mm |
| Weight in air | 535 g |
| Weight in water | 295 g |

Power

| | |
| --- | --- |
| Voltage range | 10-32 V |
| Average power | < 4 W |
| Maximum peak power | 35 W |

Communication

| | |
| --- | --- |
| Serial | RS-422 |
| Ethernet | 10/100 Mbits Auto MDI-X.TCP/IP, UDP/IP. Fixed IP / mDNS/DHCP client /Auto IP address assignment. (Multiple simultaneous data format transmission possible.) Data formats Nortek proprietary. |

Hardware

| | |
| --- | --- |
| Frequency of operation | 1 MHz |
| Beam width | 3.4° |
| Vertical beam angle | 20° |

AHRS

| | |
| --- | --- |
| Pitch and roll accuracy | 0.35° |
| Heading accuracy | 0.5° |
| Output rate | 25 Hz |

Pressure sensor

| | |
| --- | --- |
| Pressure accuracy | 0.1% FS /precision better than 0.002% of full scale |
| Temperature | -4° to +40 °C ± 0.1 °C |

Magnetometer

| | |
| --- | --- |
| Range | 800 μT |
| Repeatability over ±200μT | 20 nT |
| Noise | 50 nT |
| Sampling | 75 Hz |

Accelerometers

| | |
| --- | --- |
| Range | 40 g |
| Bias - repeatability | 6 mg |
| Velocity random walk | 0.039 m/sec/√hr |
| Bias instability | 135x10-6 m/sec2 |
| Scale factor stability | 0.10 % |
| Sampling rate | 100 Hz |

Gyroscopes

| | |
| --- | --- |
| Range | 2000°/s |
| Bias - repeatability | 1.4°/s |
| Angular random walk | 0.3°/√hr |
| Bias instability | 8°/h |
| Linear acceleration effect | 1.02x10-3 (°/s)/(m/s2) |
| Vibration rectification error | 5.6x10-6 (°/s)/(m/s2)2 |
| Sampling rate | 100 Hz |

Current profiling

| | |
| --- | --- |
| Minimum accuracy | 1% of measured value / +-0.5 cm/s |
| Velocity resolution | 0.1 cm/s |
| Interval | User specified nth ping |
| Maximum range | 30 m |
| Blanking | 0.1 m |
| Cell size | 0.2-2.0 m |
| Max # cells | 150 |

Temperature sensor

| | |
| --- | --- |
| Temperature | -4 to 40 C +- 0.1 C |
---
Toggle all

Technical drawings

Approvals
---
---
Request a quote
DVL500 - 300 m kopi