Next-level oceanographic customer service for the University of South Florida
Two Nortek sales advisors recently worked with a team at the University of South Florida to help recover and deploy four ADCPs as part of an oceanographic research project tracking pollution in Tampa Bay.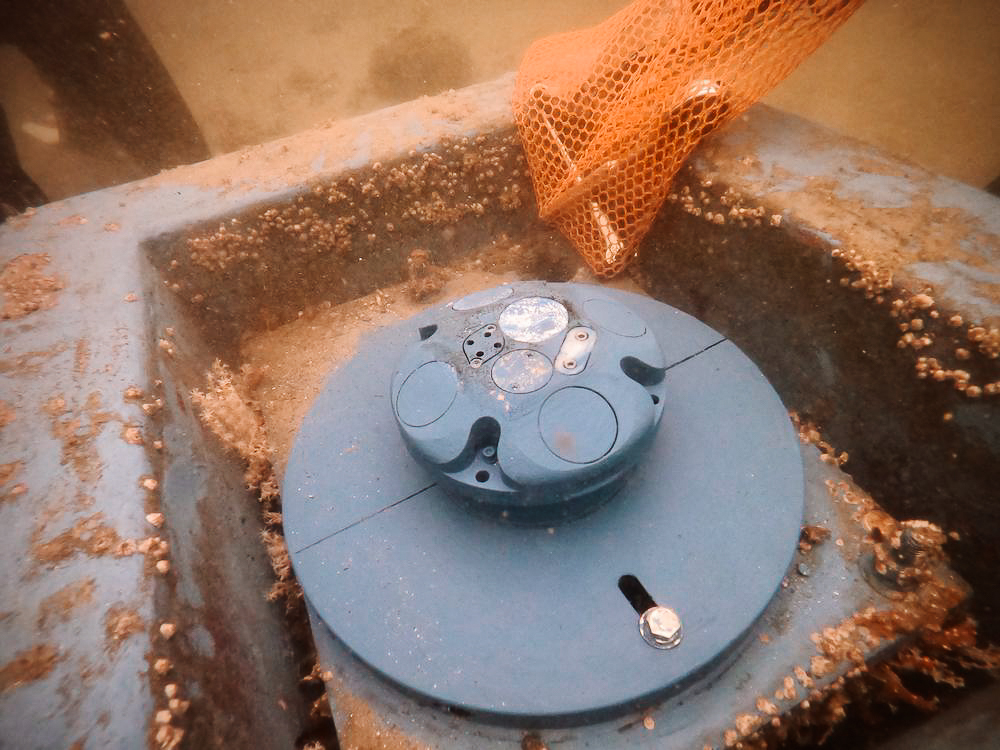 The lifestyle of a Nortek sales advisor isn't just about phone calls and emails – sometimes it's about getting your feet wet, literally, to help a customer.

Nortek sales advisors Caroline Simms and Jeremiah Ness recently took a trip to the University of South Florida to help members of the Ocean Circulation Lab recover and redeploy Signature1000 ADCPs. The Signature instruments were deployed as part of an ongoing project to track point-source pollution in Tampa Bay.
To the lab's physical oceanographer Jay Law, the ability to have a close relationship with the Nortek team is invaluable to successful research.
"In my experience, customer service is such an important part of making quality, reliable ocean observations," says Law.
"The ability to make a quick call or schedule a video chat with someone truly knowledgeable is just critical to what we do, and surprisingly lacking in some sectors. But when two Nortek techs come down and do instrument recoveries for me, that's next-level customer service right there!"
The project is part of a coordinated observing and modeling project for circulation and water quality in Tampa Bay.
A high-resolution circulation model developed by the lab is used to better understand changes in water quality in the bay, particularly with how contaminants such as fertilizer or wastewater are transported through the bay.
Naturally, all models require in-situ observations for veracity testing, and the Signature1000 ADCPs provide the critical shallow-water current data to verify – and, if needed, improve – these models.
The warm waters of Tampa Bay lead to lots of biofouling on the ADCP instruments.
"It's great to be able to work with customers in the field," says Simms. "It reminds me how important the work Nortek users do is, and we can all learn something in the process."
Simms and Ness also worked with the USF team on using Ocean Contour, a powerful postprocessing software package used for Signature ADCP data. Proper knowledge and training on how to use the software allows the team to take full advantage of the data they collect from the Signature1000s.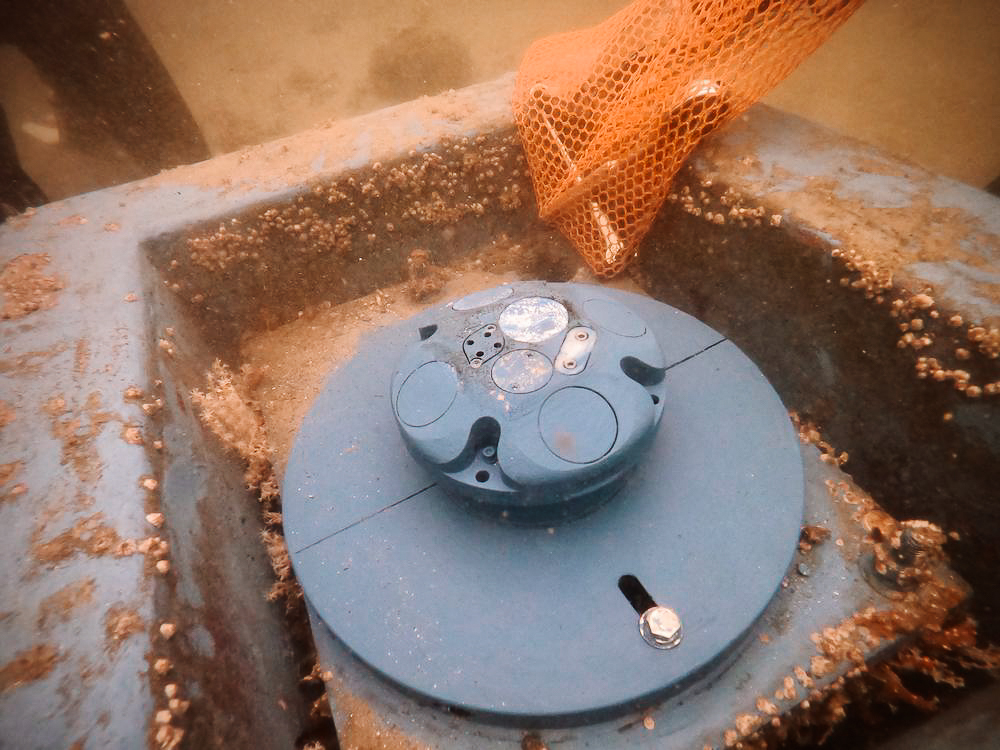 The group redeployed the Signature1000 ADCPs after recovery, seen here covered in antifouling paint.
"I can't thank Caroline and Jeremiah enough for their help in recovering our Signature array," says Law. "Not only did they assist in dive recovering and redeploying our four sites, they also led a training session using our recovered data to train us up on Ocean Contour data processing and analysis tools."
Back to the lab to process data from the ADCP!
Jeremiah Ness and Dr Yonggang Liu work together reviewing Signature ADCP data in Ocean Contour.
To Ness, the ability to work with Nortek users in the field makes all the difference to his enjoyment of his work and his ability to connect with customers.
"Time in the field with customers is one of the many things about being a part of Nortek that I enjoy," he says. "It helps me both remember and understand the practical challenges that are an inherent part of fieldwork and using oceanographic instrumentation. It also helps that our customers are great people!"
The Ocean Circulation Lab will continue to monitor circulation in the bay with this project, with plans to review more Signature data in the coming months.
"Very happy customer," Law concludes.
To learn more about the project, check out this Tampa Bay Times article.