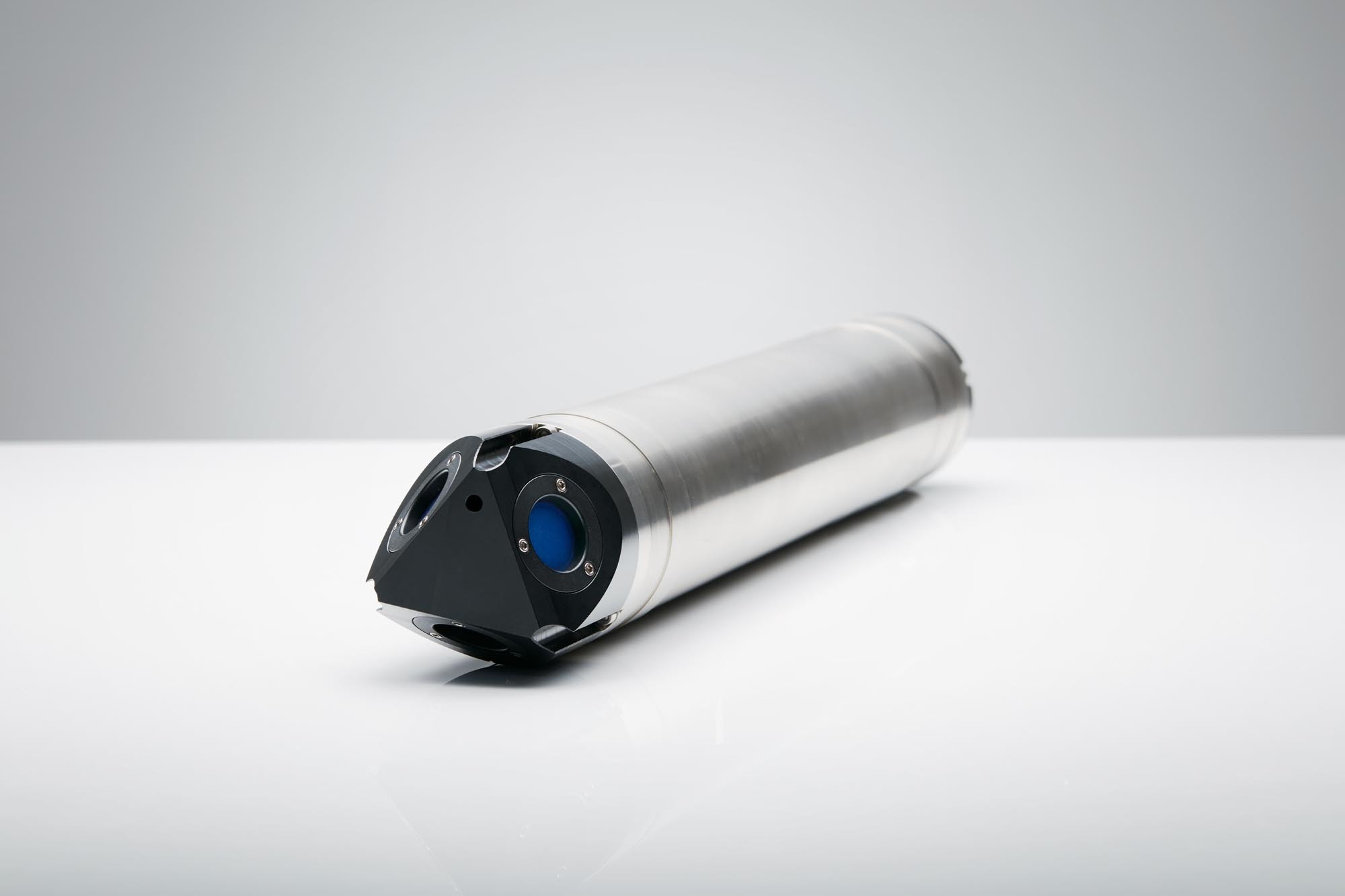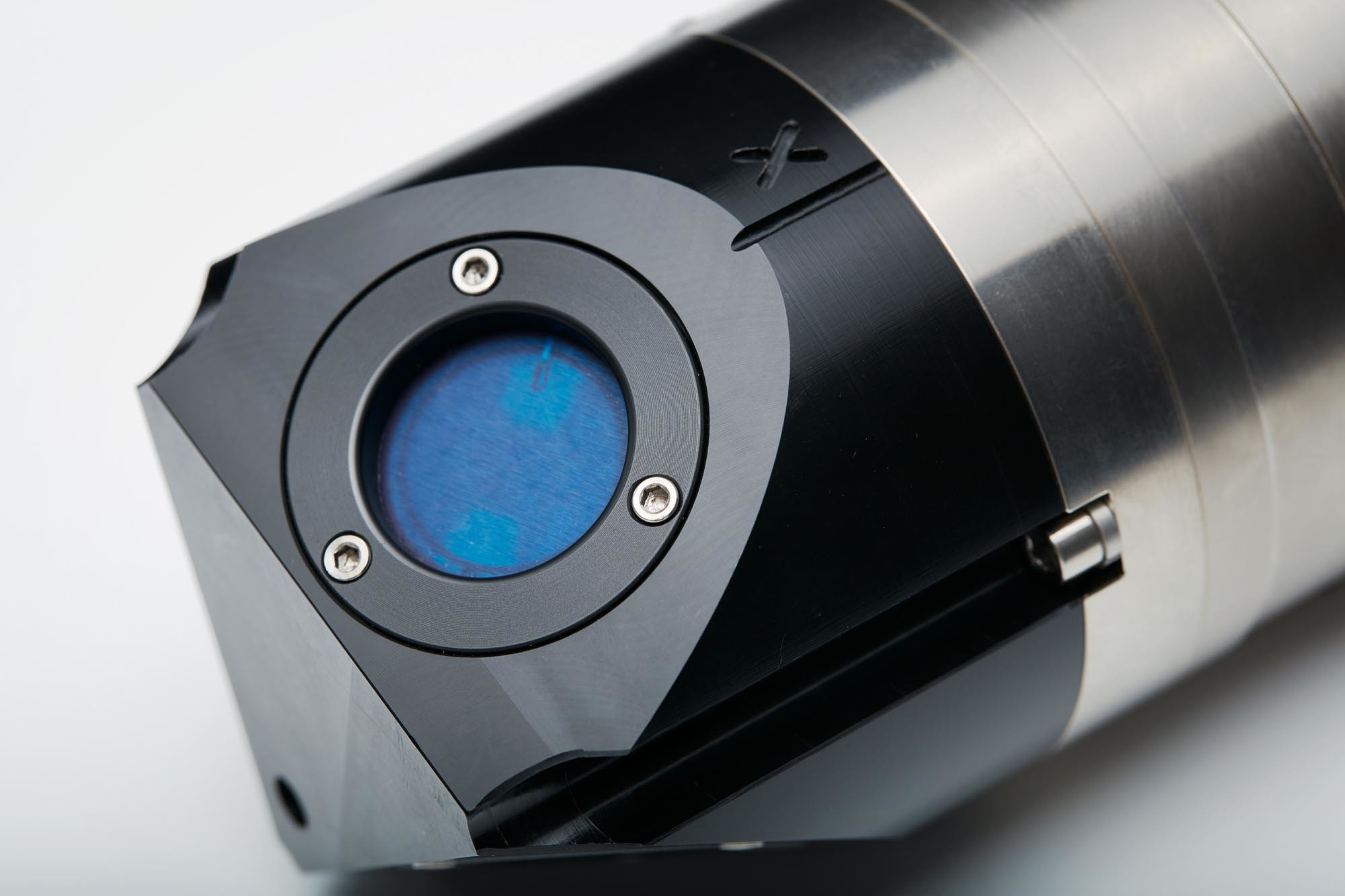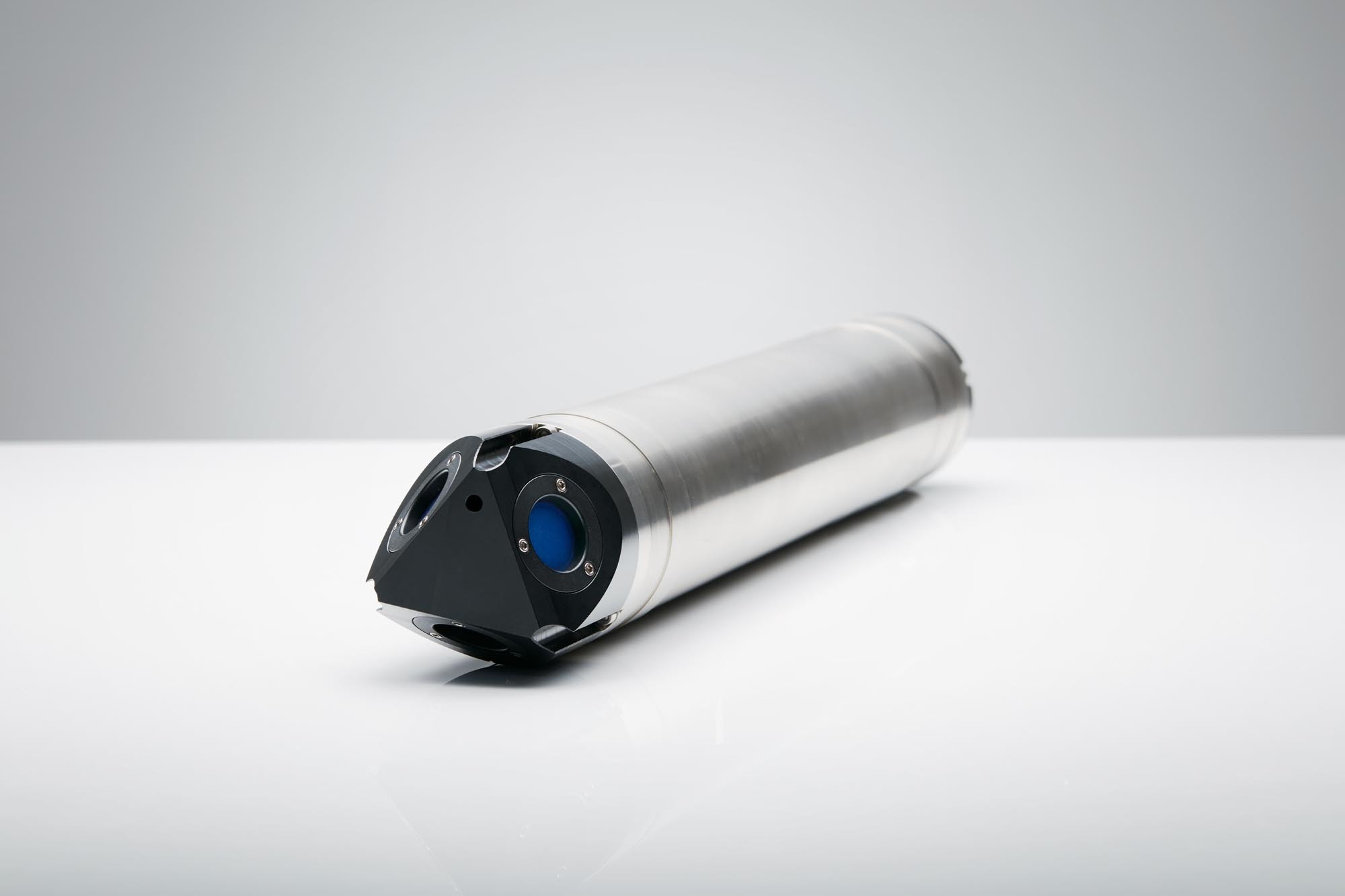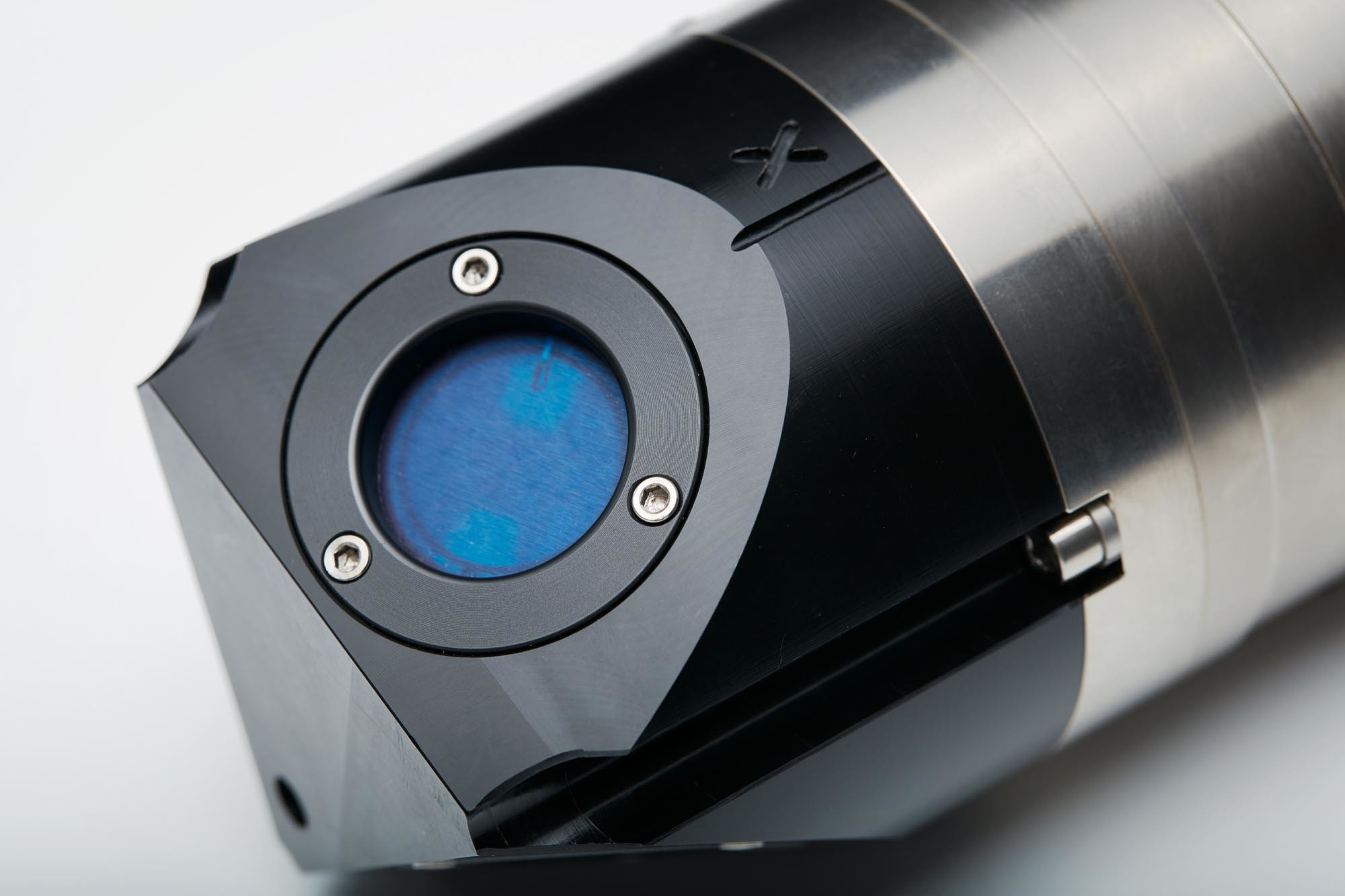 CURRENT METER
Aquadopp 6000 m
High-performance full ocean depth, single-point current meter with titanium housing
Full ocean-depth single-point current meter
Titanium housing
Diagnostics mode for mooring performance evaluation
Need Help? Get in touch.
Overview
With all the features and capabilities of the standard Aquadopp, the deepwater Aquadopp 6000 m current meter has been used and proven by oceanographers around the world for almost 20 years. Thanks to innovative data diagnostic features for challenging environments, it provides exceptionally high-quality 3D currents in a form factor that is easy to install in any type of mooring line configuration, or simply attached to a bottom or surface platform.

Raw magnetometer data can be stored for post calibration of compass when used without the inductive modem option.
Highlights
Full ocean-depth single-point current meter
Titanium housing
Diagnostics mode for mooring performance evaluation
Applications
Studies of deep-water currents
Studies of tidal currents
Attached to mooring lines
Measurements of unaffected currents from physical structures
In conjunction with riser monitoring systems
Alternative to conventional current meters with errors due to fouling
Combination of currents and high-accuracy CTD data
Near-bed current measurements from landers
Deep ocean mining support
---
Toggle all

Water velocity measurements

| | |
| --- | --- |
| Maximum profiling range | N/A |
| Cell size | 0.75 m |
| Minimum blanking | 0.50 m |
| Maximum number of cells | 1 |
| Measurement cell position | 0.5-5.0 m (user-selectable) |
| Default position (along beam) | 0.50-2.0 m |
| Velocity range | ±5 m/s |
| Accuracy | ±1% of measured value ±0.5 cm/s |
| Velocity precision | Consult instrument software |
| Maximum sampling rate(output) | 1 Hz |
| Internal sampling rate | 23 Hz |

Echo intensity

| | |
| --- | --- |
| Sampling | Same as velocity |
| Resolution | 0.45 dB |
| Dynamic range | 90 dB |
| Transducer acoustic frequency | 2 MHz |
| Number of beams | 3 |
| Beam width | 3.4° |

HR option

| | |
| --- | --- |
| Maximum profiling range | N/A |
| Cell size | N/A |
| Minimum blanking | N/A |
| Maximum number of cells | N/A |
| Range/Velocity limitations | N/A |
| Accuracy | N/A |
| Max. sampling rate | N/A |

Z-Cell option

| | |
| --- | --- |
| Cell zero acoustic frequency | N/A |
| Maximum profiling range | N/A |
| Number of beams | N/A |

Sensors

| | |
| --- | --- |
| Temperature: | Thermistor embedded in head |
| Temp. range | -4 to +40 °C |
| Temp. accuracy/resolution | 0.1 °C/0.01 °C |
| Temp. time response | 10 min |
| Compass: | Magnetometer |
| Accuracy/resolution | 2°/0.1° for tilt < 20° |
| Tilt: | Liquid level |
| Accuracy/resolution | 0.2°/0.1° |
| Maximum tilt | 30° |
| Up or Down | Automatic detect |
| Pressure: | Piezoresistive |
| Range | 6000 m |
| Accuracy/precision | 0.5% FS / 0.005% of full scale |

Analog inputs

| | |
| --- | --- |
| No. of channels | 2 |
| Supply voltage to analog output devices | Three options selectable through firmwarecommands: 1) Battery voltage/500 mA, 2) +5 V/250 mA, 3) +12 V/100 mA |
| Voltage input | 0-5 V |
| Resolution | 16 bit A/D |

Data recording

| | |
| --- | --- |
| Capacity | 9 MB, can add 4/16 GB |
| Data record | 40 bytes |
| Diagnostics record | 40 bytes |
| Wave record | N/A |
| Mode | Stop when full (default) or wrap mode |

Real-time clock

| | |
| --- | --- |
| Accuracy | ±1 min/year |
| Backup in absence of power | 4 weeks |

Data communications

| | |
| --- | --- |
| I/O | RS-232 or RS-422 |
| Communication baud rate | 300-115200 Bd |
| Recorder download baud rate | 600/1200 kBd for both RS-232 and RS-422 |
| User control | Handled via "Aquadopp" software, ActiveX®function calls, or direct commands with binaryor ASCII data output |

Connectors

| | |
| --- | --- |
| Bulkhead | MCBH-8-FS titanium |
| Cable | PMCIL-8-MP on 10 m polyurethane cable |

Software

| | |
| --- | --- |
| Functions | Deployment planning, instrument configuration,data retrieval and conversion (for Windows®) |

Power

| | |
| --- | --- |
| DC input | 9-15 V DC |
| Maximum peak current | 3 A |
| Avg. power consumption | 0.015 W |
| Sleep current | < 100 μA |
| Transmit power | 20 W |

Batteries

| | |
| --- | --- |
| Battery capacity | 50 Wh (alkaline or Li-ion), 165 Wh (lithium), Single or dual |
| New battery voltage | 13.5 V DC (alkaline) |

Environmental

| | |
| --- | --- |
| Operating temperature | -5 to +40 °C |
| Storage temperature | -20 to +60 °C |
| Shock and vibration | IEC 721-3-4 |
| EMC approval | IEC 61000 |
| Depth rating | 6000 m |

Materials

| | |
| --- | --- |
| Standard model | Titanium and POM |

Dimensions

| | |
| --- | --- |
| Maximum diameter | 84 mm |
| Maximum length | ~500 mm (single battery), +110 mm (double battery) depending on head configuration |

Weight

| | |
| --- | --- |
| Weight in air | 7.6 kg |
| Weight in water | 4.8 kg |

Options

| | |
| --- | --- |
| | 1) Alkaline, lithium or Li-ion external batteries, 2) Inquire for different head configurations, 3) Inductive modem |
---
Toggle all

Technical drawings

Approvals
---
Toggle all

Main product

01

---

Aquadopp, 6000 m depth rating

Probe type / Head

01

---

Symmetrical head (A6L)

02

---

Side-looking head, vertical mounting (6KL)

03

---

Side-looking head, horizontal mounting (6HL)

Housing

01

---

6000-m depth rating with standard housing for two batteries or one 100 Wh package

02

---

6000-m depth rating with short housing for one battery

Memory

01

---

9 MB of memory on motherboard (M8)

02

---

4 GB SD card data logger

Pressure sensors

01

---

Pressure sensor 0-6000 m (6000-m system)

Cables

01

---

10m RS232 polyurethane cable with 8-pin inline connector and USB converter

02

---

20m RS232 polyurethane cable with 8-pin inline connector and USB converter

03

---

30m RS232 polyurethane cable with 8-pin inline connector and USB converter

04

---

40m RS232 polyurethane cable with 8-pin inline connector and USB converter

05

---

50m RS232 polyurethane cable with 8-pin inline connector and USB converter

06

---

10m RS422 polyurethane cable with 8-pin inline connector and USB converter

07

---

20m RS422 polyurethane cable with 8-pin inline connector and USB converter

08

---

30m RS422 polyurethane cable with 8-pin inline connector and USB converter

09

---

40m RS422 polyurethane cable with 8-pin inline connector and USB converter

010

---

50m RS422 polyurethane cable with 8-pin inline connector and USB converter

Other

01

---

Compass and tilt sensor

02

---

Without compass and tilt sensor
---
Toggle all

Bin2Mat

Deepwater Aquadopp

Deepwater Aquadopp firmware

Deepwater Aquadopp firmware

Note. Firmware for legacy systems (pre April 2008) with version numbers starting with 0. or 1.

ExploreAQD

File Converter

Converts Vector (.vec) files to .adv
Converts PolySync Vectrino (.vno) files to .adv
Converts Aquadopp (.aqd) and Vector (.vec) wave burst data to AWAC (.wpr) format

QuickWave

SeaReport

Storm

Surge
---
Request a quote
Aquadopp 6000 m