Finn Ivar Marum
CEO
Finn Ivar was appointed CEO of Nortek in 2019 following over six years of service as the Chairman of the Board. He brought over 25 years experience in corporate leadership and finance, including senior global positions in offshore energy, M&A and social impact investment. Immediately prior to joining Nortek, Finn Ivar was EVP at Norfund, where he oversaw investments in developing nations to drive sustainability and improve quality of life. His successful track record of scaling global businesses is vital to Nortek's current strategic growth initiatives. Finn Ivar holds a Bachelor of Business Administration and International Relations from Concordia College and a Master of International Affairs from Columbia University.
Languages Spoken:
Norwegian, English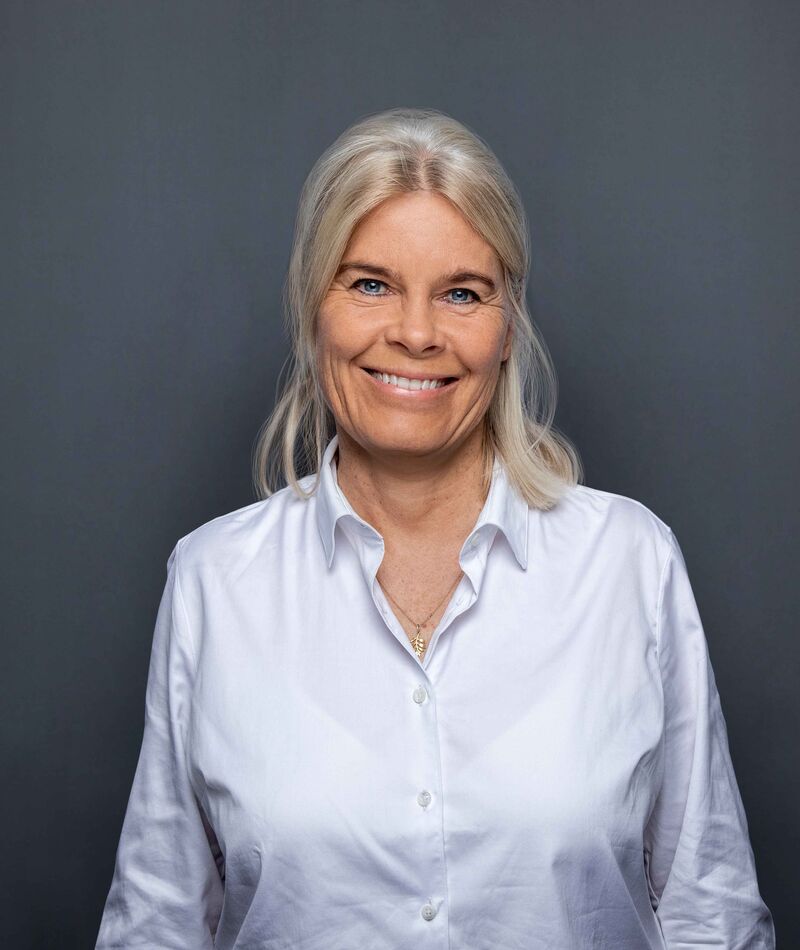 Jannicke Koch-Hagen
CFO
Jannicke joined Nortek in 2014. She holds a Master's degree in Business and Administration and has over 20 years of experience working in finance, supply chain and business development. Her previous experiences were in the world of pharmaceutical business and at Green Resources, a sustainable forestry company in East Africa. In addition to her CFO responsibilities, Jannicke has managed HR for Nortek since 2019. In her role at Nortek, she focuses on performance and decision-making, liquidity and cashflow, and financial planning.
Languages Spoken:
Norwegian, English
Ole Dypbukt
COO
Ole joined Nortek in 1998. He holds a degree in Electrical Engineering from the University of South-Eastern Norway, and before coming to Nortek, worked as a field engineer and project manager. Ole is currently the COO at Nortek, where he keeps the production team running and ensures delivery of instruments to customers during challenging and demanding times internationally.
Languages Spoken:
Norwegian, English
Claire Cardy
CCO
Claire joined Nortek in 2016 as a member of the technical sales and support team before becoming Director of the Nortek UK office, then moving on to Director of Global Marketing and finally Chief Commercial Officer. She holds a Master of Oceanography from the National Oceanography Centre, Southampton, specializing in Physical Oceanography, as well as an MBA from Warwick Business School, specializing in B2B sales and sales management. She has several years of experience in the oceanographic field, including working at ABPmer, BMT and Fugro as a metocean advisor/oceanographer, where she was responsible for processing, quality control and statistical analysis of oceanographic data for coastal and offshore development projects. Today, Claire is a representative of the Marine Science and Technology Group Council for the Society of Maritime Industries, a member of the council for the Operational Oceanography Special Interest Group within the Institute of Marine Science and Technology, and is involved in the Society of Underwater Technology London and South East Branch.
Languages Spoken:
English
Therese Baas
Quality & Digital Director
Therese has been with Nortek since 2019. Her background is in Naval Architecture and Marine Engineering from Norway. She is passionate about driving organizational change by using new technology to streamline business systems, enhance workflows and work smarter. Her experience is from high-end technical advisory services, having worked previously at Lloyd's Register and Scandpower, across international markets such as maritime, offshore, renewables and industry in general. Today, Therese is managing Nortek's digitalization journey, customer support and the QHSE department. This involves staking out the path, rolling out new systems and getting people on board. Therese is happy to be back in a smaller company with great spirit and dedicated entrepreneurship.
Languages Spoken:
Norwegian, English
Stian Mysen
Advanced Manufacturing Engineering Director
Stian has been with Nortek since 2005. After spending time in the Army, he received a degree from the University of South-Eastern Norway in Systems Engineering and Business Administration, and has additional education in lean manufacturing. Stian is now Nortek's Advanced Manufacturing Engineering Director at Nortek. In his free time, he enjoys spending time with his family, preferably in the mountains.
Languages Spoken:
Norwegian, English
Espen Staubo
Chief Innovation Officer
Espen joined Nortek in September 2021. He has a strong background in innovation and technology development and in general leadership and management positions in a variety of global companies and industries. He holds a PhD in Nuclear Physics and spent several years as a post-doctoral research fellow. Espen combines an enthusiastic curiosity for knowledge and new ideas with a passion for people leadership. High on his agenda is the fusion of market and customer needs with the potential of new technologies. As Nortek grows, he will ensure we retain our strong history of entrepreneurship, agility and customer support. Most recently, Espen came to Nortek from a senior leadership position in innovation and R&D in the aquaculture industry.
Languages Spoken:
Norwegian, English
Core Leadership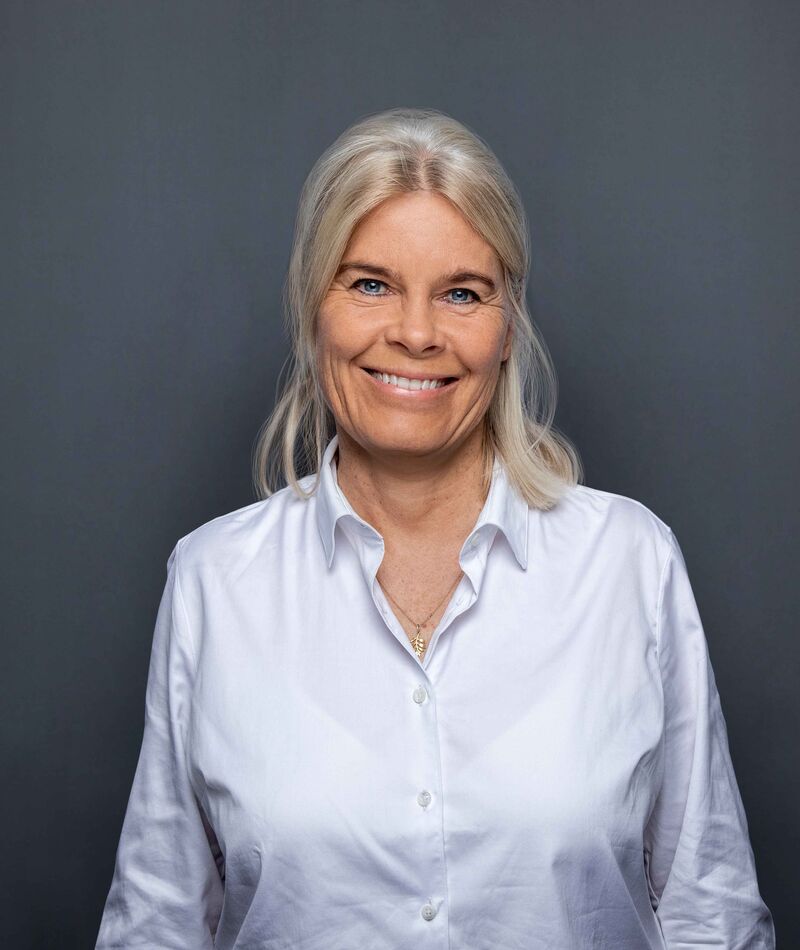 Therese Baas
Quality & Digital Director
Stian Mysen
Advanced Manufacturing Engineering Director
Espen Staubo
Chief Innovation Officer
Regional Directors
Diego Bitencourt
Director, Nortek Brasil
Yarran Crichton
Director, Nortek Australia
Scott Gray
Director, Nortek UK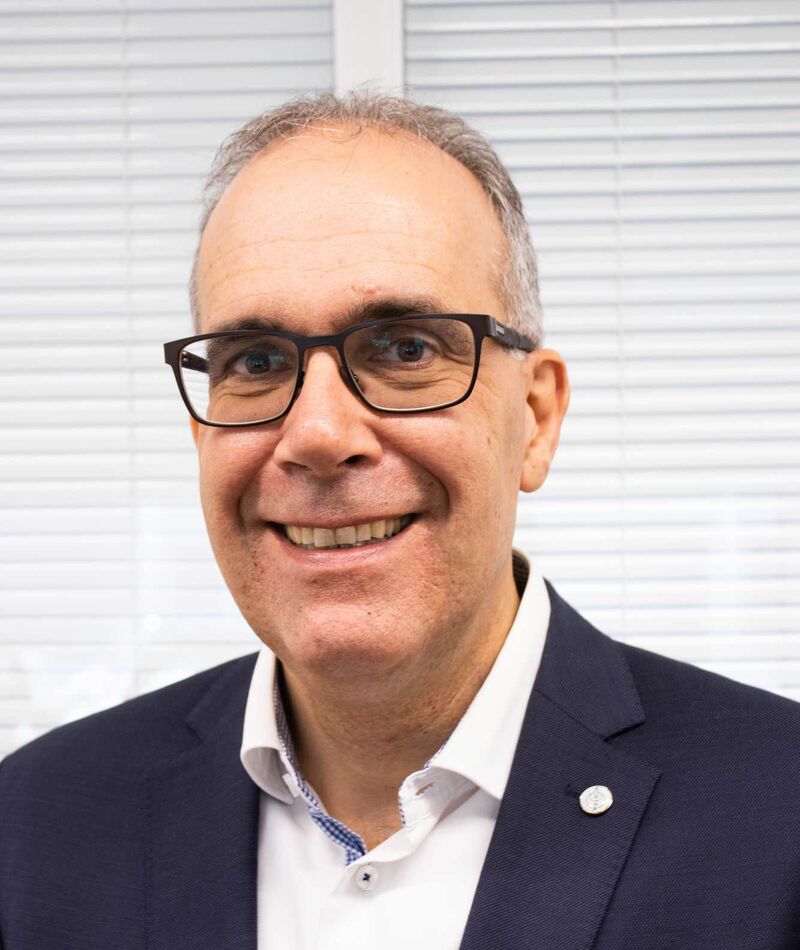 Sicco Kamminga
Director, Nortek BV
Yusaku Kokubu
Director, Nortek Japan
Estelle Richard
Director, Nortek Med
Dan Ritchie
Director, Nortek USA
Leon Zhang
Director, Nortek China
Diego Bitencourt
Director, Nortek Brasil
Diego joined Nortek in March 2018 as Director of Nortek Brasil, primarily to further develop the oceanographic business locally and significantly enhance in-country support, repairs, sales and service. Prior to joining Nortek, since 2012 Diego had been working with oceanographic instrumentation, executing and managing large-scale wave and current measurement projects in shallow and deep waters for SLI Coastal Solutions. This background has enabled him to be a valuable partner to the physical oceanographic community in the region, lending technical expertise allowing projects to be more viable, executed with state-of-the-art sensors and fully attended with a high degree of support end-to-end. He has been responsible for building a new headquarters for Nortek Brasil, hiring technical personnel and managing import/export, RMA handling and on-site training and service. Diego holds a Bachelor of Science in Oceanography from UNIVALI (Santa Catarina, Brazil), a Master of Science in Marine Geology from UFRGS (Rio Grande do Sul, Brazil) and a Specialization in Business Management from FDC (Santa Catarina, Brazil). He takes personal pride in making local physical oceanographic projects in Brazil successful and emulated internationally.
Languages Spoken:
Portuguese, English, Spanish (basic)
Yarran Crichton
Director, Nortek Australia
Yarran has over ten years' experience in varying scientific roles, including the management of specialist multi-disciplined teams. Since completing studies in biology and biotechnology, Yarran has focused much of his scientific career on oceanography, particularly on electronic instrumentation. Yarran has proven to have an extensive knowledge of a broad range of instrumentation and has managed projects developing real-time, telemetered and integrated sampling systems for long-term programs. Yarran has gained experience managing projects such as this in Australia, New Zealand, Papua New Guinea and Southeast Asia. Yarran has worked closely with Nortek since 2012 before joining the Nortek team directly and establishing the Australian office at the beginning of 2019. Yarran is now focused on managing Nortek staff, Nortek representatives, sales & support and business development for the Australia, New Zealand and SE Asia region.
Languages Spoken:
English
Scott Gray
Director, Nortek UK
Scott Gray joined Nortek in August 2022 as the Director of Nortek UK. He comes from over 15 years of experience working offshore and supporting offshore operations. Prior to joining Nortek, Scott worked for iXblue as a Support Engineer and most recently for Seatronics. At Seatronics, Scott progressed from Sales Engineer to Operations Manager and Regional Manager, covering Europe, the Middle East and Africa. In his role as Nortek UK Director, he works between Southampton and Aberdeen, leading the UK team and supporting their expanding client base. He holds an Honours degree in Electronic Engineering. Scott is a long-distance runner, part-time cyclist and aspiring triathlete.
Languages Spoken:
English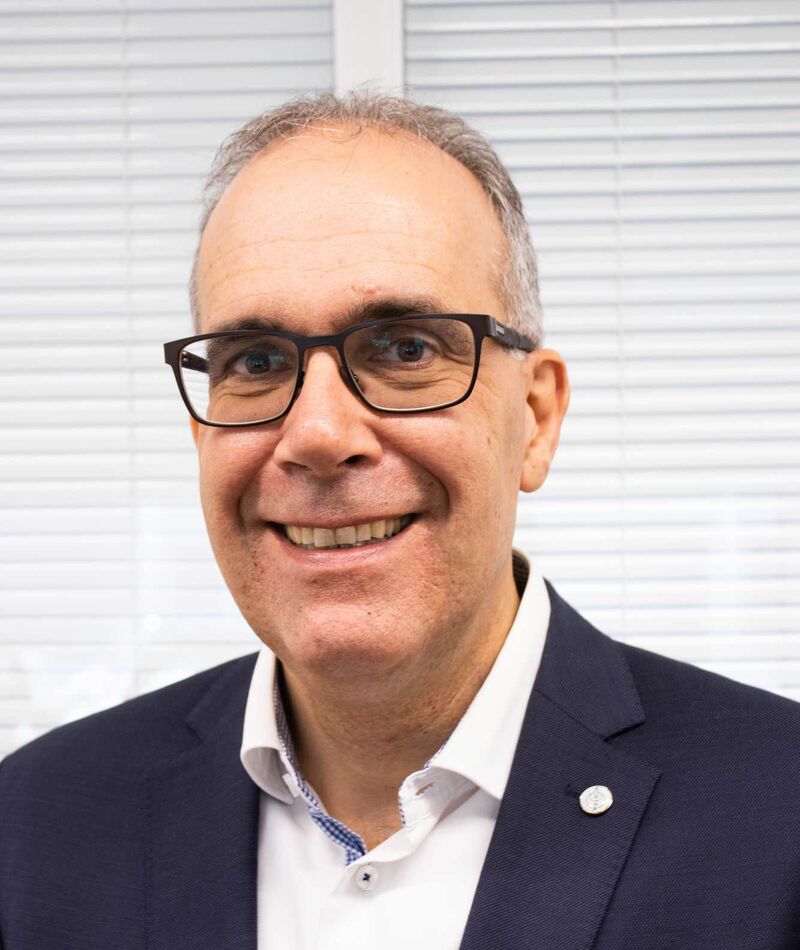 Sicco Kamminga
Director, Nortek BV
Sicco joined Nortek as the head of the Netherlands office in 2000, after working with the Dutch government (Rijkswaterstaat) and founding the consultancy and data processing company Aqua Vision, specializing in ADCP applications. He holds a Master's degree in Physics from Delft University of Technology, and a Professional Doctorate in Engineering degree in Information and Communication Technology from Eindhoven University of Technology. During his time as director, he has led projects with buoys as well as radar systems for hydrography and oil spill detection. In the last few years, the Dutch office has developed and produced the Signature Vessel-Mounted system. Sicco finds working on the Vessel-Mounted range particularly interesting because it gives him the opportunity to work with new and unique markets and applications.
Languages Spoken:
Dutch, English, German, French, Italian
Yusaku Kokubu
Director, Nortek Japan
Yusaku earned his PhD in Ocean Science from the Tokyo University of Marine Science and Technology. He has also completed seamanship courses and obtained a third-grade maritime deck officer competency certificate. Prior to joining Nortek Japan in 2017, Yusaku worked as a sales engineer for the domestic and international market at a Japanese oceanographic sensor firm. Making use of his knowledge of oceanographic research as well as vessel maneuvering, he provides thorough customer support to Nortek users. Yusaku continues to assist customers along with his current Regional Director role, which he began in 2018. In his spare time, Yusaku enjoys spending time with family, driving and a little bit of sailing.
Languages Spoken:
Japanese, English, German
Estelle Richard
Director, Nortek Med
Estelle became the director of Nortek Med in 2023.
Languages Spoken:
French, English
Dan Ritchie
Director, Nortek USA
Dan joined Nortek in August 2021 as Business Director, Nortek USA. He has spent the majority of his career in the maritime industry with experience in leading sales and business development teams for public companies. His career started with eight years of active duty service in the U.S. Coast Guard. The role of small boat operator for law enforcement, search & rescue and aids to navigation missions served as a perfect foundation to transition into roles with equipment manufacturers. This equipment has ranged from navigation electronics – chartplotters, radar and sonar – to thermal imaging cameras used for night vision. Dan's expertise has been in structuring sales programs and promotions, while also finding new markets or applications for existing and future products. He is a cum laude graduate of Northeastern University with a BS in Management and has completed executive education programs at Babson College with a focus on leadership. Dan enjoys all things sports and outdoors, including beach and skiing vacations with his wife and two sons.
Languages Spoken:
English
Leon Zhang
Director, Nortek China
Leon joined Nortek in 2003 as the Vice General Manager, managing the technology team. He and Quan, his business partner at the time, established the Nortek China office in Qingdao with the help of Atle Lohrmann. Quan has since emigrated to Australia. Leon was promoted to Director, responsible for Nortek China, in 2013. He is responsible for all sales, customer support and system integration in the Chinese market, managing the office and staff locally in Qingdao as well as channel representatives throughout the country. Nortek is the leading supplier of current meter technology in the Chinese market thanks to the persistent effort over many years by Leon and the team he has built. Nortek China provides end-to-end support for local customers, from initial technical consultation to field acceptance testing and training. Leon has spent his entire career in this industry. In 1999, he completed his degree in Electronics Engineering from Qingdao University. Immediately following graduation, Leon worked for several years as a technical manager for Sontek/YSI prior to joining Nortek.
Languages Spoken:
Mandarin, English