Real-time data on waves, currents and more in Puerto Rico
The first coastal data observation buoy for the Caribbean Integrated Coastal Ocean Observing System was deployed near the Puerto Rico insular shelf on June 9, 2009, employing a bottom-mounted AWAC with Acoustic Surface Tracking (AST).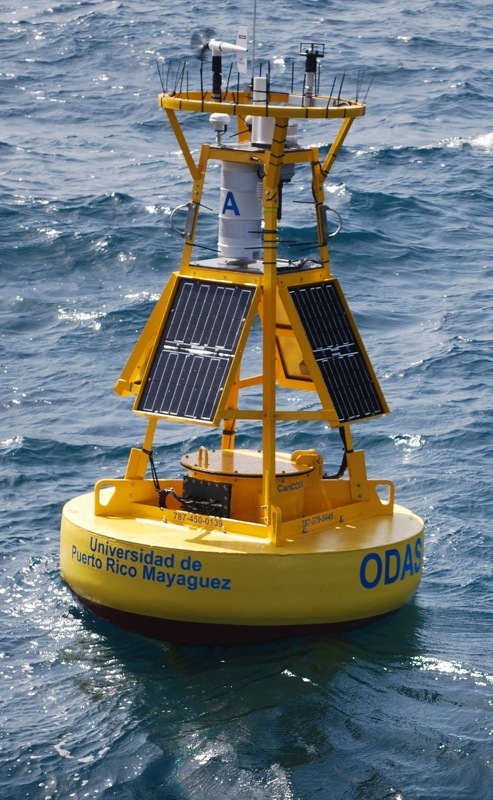 The buoy was deployed about 1.4 nautical miles south-south-east of Caja de Muertos Island at 17° 51.61' N 66° 31.43' W. It was fabricated and tested by the Physical Oceanography Group at the University of Maine. The buoy communicates via acoustic modems with a bottom-mounted Nortek AWAC with AST and provides real-time data on winds, waves, currents, seawater temperature and salinity.

Representative data
Data from this buoy, which was recovered on April 30, 2010, was intended to be representative of conditions along the Caribbean coasts of Puerto Rico and the US Virgin Islands and useful to mariners in general. It was employed to validate numerical models of ocean conditions.

To view the data from this buoy, go to:
http://gyre.umeoce.maine.edu/data/gomoos/buoy/php/buoy_realtime.php?mooring_id=PR101

To view real-time data from the AWAC, select "Data Download" followed by "Doppler".